The Summer Games have been besieged by evil once more, but maybe this year you can play for the other team. Maybe it's fun being evil?
The following Crusaders will get a buff this weekend starting from today until 12 pm PDT on Monday August 28th.
Veronica, the Android Archer - Precise Aim ability +200%
Sasha, the Fierce Warrior - Bulwark ability +200%
Bubba, the Swimming Orc - Synchronized Swimmming +200%
Fire Phoenix - All DPS +200%
Merci, the Mad Wizard - Deflect Evil ability +200%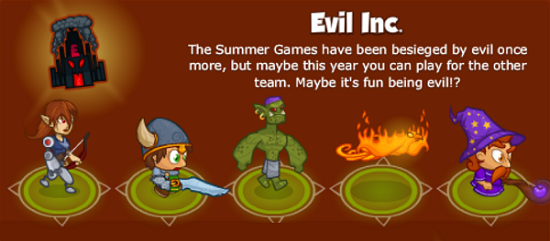 Also, check out the limited-time Evil Jeweled Chests that contain equipment for the five Crusaders above!
(
Please note:
The chest will only contain gear for Veronica and Bubba if you've unlocked them. You can purchase the Golden Epic for Bubba, even if you don't have him, and it will show up on him once you earn him.)