Summer Carnival Event 2020
The Carnival has returned to town! Get ready to play some games, help some Bushwhackian residents and win carnival tokens which you can exchange for cool prizes at the Carnival Event Vendor!
The Carnival Games
A staple of any summer carnival or fair, are those devilish carnival games. There are four different games which will unlock over the course of the event and they include "Balloon Popper," "Whack-A-Mole," "Baseball Throw," and "Duck Shoot." Don't worry, there's no skill involved with these games, you play them automatically when you interact with them.
- It costs 4 carnival tickets to play each game, and you can whack those tickets out of the bushes, or purchase them from Timmy in the Event area for Bush Bucks (30 Salvaged Tickets for 30 Bush Bucks)
- You receive Carnival Tokens based on how well you do. Now, we're not saying they're rigged in the Carnival's favour or anything, but you'll definitely want to ask your friends to help you rig these games to help
you
!
To get started, the Balloon Popper game is unlocked! As well, it seems William needs your help to satisfy his sweet-tooth!
A Teleporter to Somewhere...
The Pandaclaw was wandering around here somewhere....build the teleporter and complete all the quests and get your very own!
The Dunk Tank
The dunk tank returns! Can you dunk all 8 helpless Bushwhackian residents? NPCs you haven't dunked yet will have a yellow exclamation mark above their heads, to let you know you still need to send them plunging into the icy waters of the tank! It'll help them all cool off. Plus, the tank is always in need of cleaning, so try to keep up with Katherine's daily Dunk Tank Cleaning quests!
Clowning Around
Peat Bog, Pete the Carney's brother has some tasks for you to help him put on a show!
Testing Your Power
And how are your Power collection skills? Are you strong enough to win all the bonus prizes? There are 7 strength settings to beat, unlocking as the event goes on as Strong-Whacker Sabine continuously tries to increase the difficulty of her Strong-Whacker Strength Machine Game.
New for 2020
If you can complete the event with 100%, you'll earn the Carnival Pet Piece! Collect all 2020 holiday pet pieces to craft a unique pet!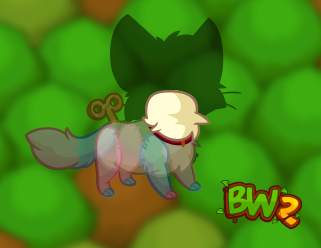 Once you complete the teleporter quest line and capture a Pandaclaw, Taban the Teleporter Engineer will offer to transmogrify your Pandaclaw companions, changing their appearance, with science! There are now three Pandaclaw skins to choose from, each yielding a type of pet DNA.
Event Achievements- POSSIBLE SPOILER ALERT!!!
There are up to TWENTY possible achievements that can be picked up during the Summer Carnival 2020 event, depending on your game history.
Achievements Returning in 2020:
Step Right Up
- Win a Prize Token gaming at the Carnival!
We have a Winner
- Win 8 Prize Tokens at once at the Carnival.
Carnival Ace
- Win 8 Prize Tokens at all 4 Carnival Games.
Gotta Try 'Em All!
- Play all four games offered at the Carnival!
Big Time Bonus Buyer
- Purchase 10 Bonus Prize Packs from the Carnival!
Sweet Tooth
- Help William satisfy his Sweet Tooth. Or not.
Nostalgic Whacker
- Repair the teleporter and fulfill your duty…
Dunk-a-Thon!
- Dunk all eight unique Carnival Event dunk-ees!
Scuba Dunk
- Dunk yourself while wearing a hefty diving helmet. (Helmet is found from fishing in the Windy Crest fishing hole.)
Daredevil Darer
- Make Peat Bog risk his life for entertainment 5 extra times.
Dunking Devs!
- Dunk the four developer Carnival Event dunk-ees!
Added/Changed for 2020
Material Menagerie
- Purchase all the 2020 Carnival Event items.*
* The Bottle Stack Mini Golf Piece is NOT included in the Material Menagerie achievement, and therefore it is not required to purchase it.
We have 9 achievements from previous years,
which may be earnable by spending some Bush Bucks, if a player was not present during the initial year:
Carnival Customization
- Buy all 6 player items from the 2012 Carnival
Party at My Place
- Buy all 6 house items from the 2012 Carnival!
Carnival Collector
- Purchase all of the 2013 Carnival event items.
Carnival Connoisseur
- Buy all the 2014 Carnival event items.
Carni-Value!
- Purchase all the 2015 Carnival Event items.
Carnival Compulsion
- Purchase all the 2016 Carnival Event items.
Cashed Carnival
- Purchase all the 2017 Carnival Event items.
Prized Prizes
- Purchase all the 2018 Carnival Event items.
Prize Proprietor
- Purchase all the 2019 Carnival Event items.
New 2020 Mounts!
To kick off the event, we're having a sale! Get 30% more on purchase of 50 Bush Bucks or more! Plus, all new mounts are available this weekend, from July 17th to July 20th!
The Circus Zebra mount comes free with your first purchase of 100 Bush Bucks or more!
The Neon Zebra and Metal Zebra are in packs containing 100 Bush Bucks, 10 Pristine Feed Vouchers, and a VIP Voucher! These two mounts produce their own unique sparkly particles when you ride them!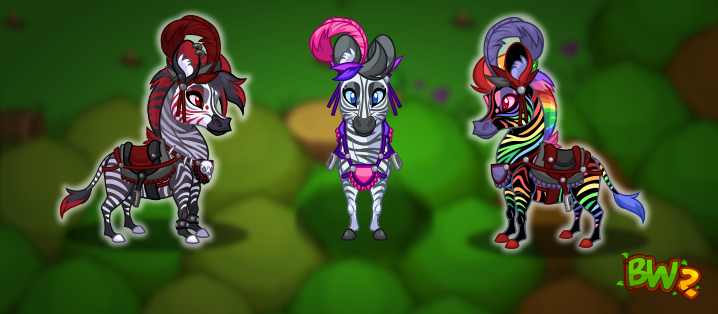 Pet Packs
New 2020 Pet Packs (Coming Soon!)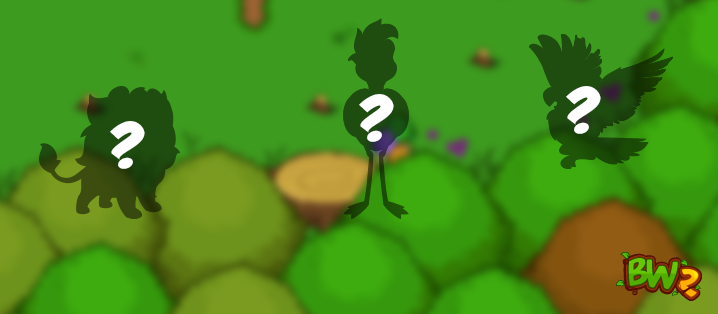 Post your celebration plans on the forums!
The event will run until Friday July 31st at Noon PDT!
Frequently Asked Questions
When will the last quest unlock?
All quests will be unlocked by the 10th day of the event.


Where can I buy Last Year's items?
There are two vendors. The one in the tent has this year's items. The other is the one with the party hat and will have all previous year items for Bush Bucks.


What contributes to my 100% progress?
You need 200 plays of any combo of the games to get 100%. Just whack up tickets to play the games, and turn in quests to get tickets as well.



Why do I want to ask friends for help?
It helps you rig the game and improve your chances of getting 8 tokens.


Do I have to do the achievements?
No. Completing the goals for the achievements is totally optional. You get either a large energy pack or a title for your character from them, no event progress.


Where can I see all the achievements available and how to get them?
Either on the holiday dialog, the achievements dialog, or on the blog.


Where can I see progress on the Dunking Achievement?
Click on the inventory icon and then click on the Achievements list (gold star). Look for the ones listed above in that list.