As we approach the end of
Season 1: Heroes of Aerois
, we have an announcement regarding our plans for the Season 1 reward shop.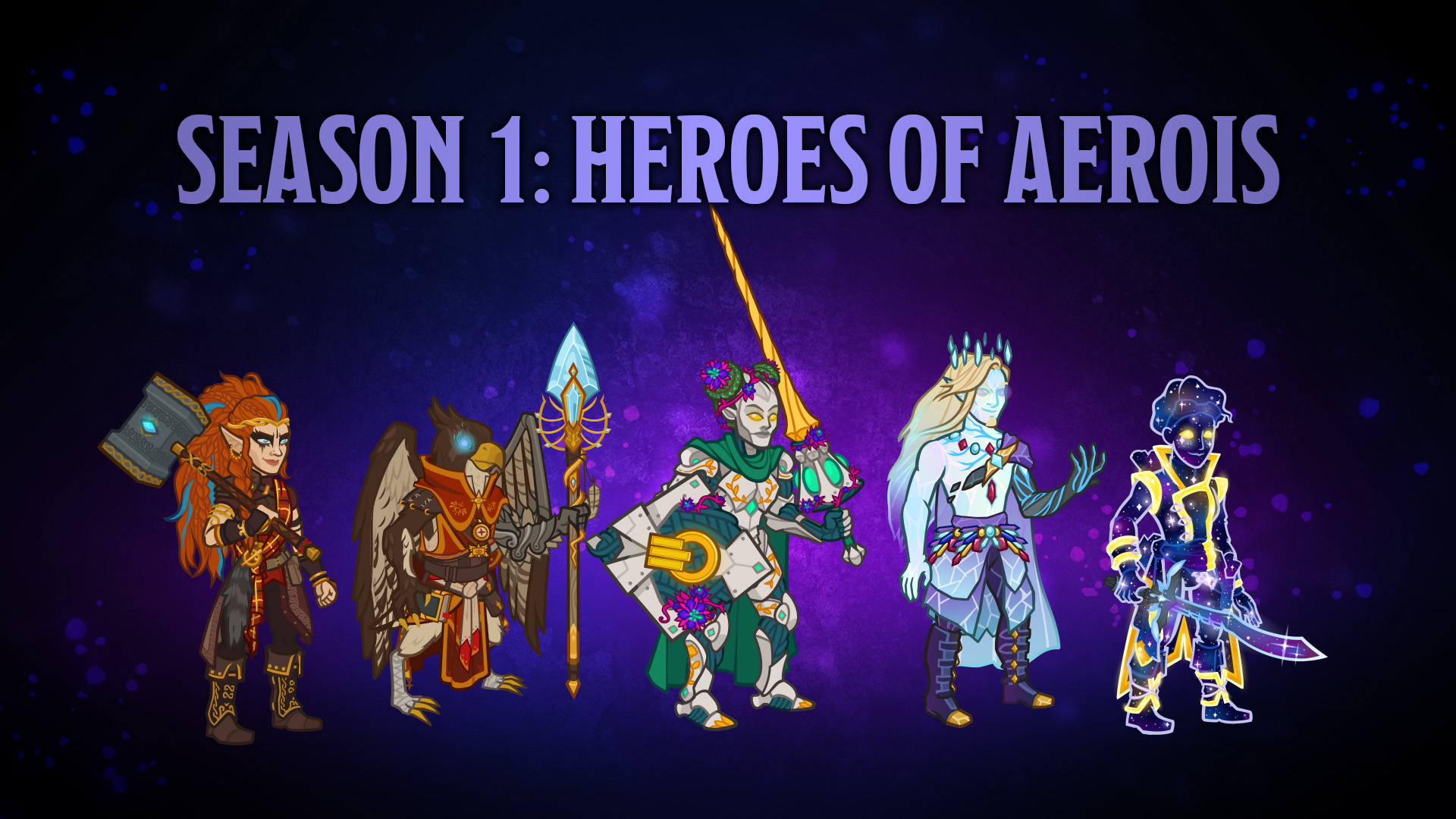 Season 1 will officially end on Wednesday, November 23rd at 12 PM Pacific. However, the Season 1 reward shop will remain open for one additional week. While players will not be able to complete quests during this time, it allows players to spend any remaining currency before the Season 1 reward shop closes on Wednesday, November 30th at 12 PM Pacific.
The following exclusive items from the Season 1 reward shop will become available in Wild Offers six months after the end of Season 1, on May 23, 2023:
Season 1 Feats

Season 1 Feats will also become available for 50,000 Gems each.

Season 1 Skins
Season 1 Familiar: Tiangong
Season 1 Modron Core: Aerois Core
We want to thank everyone who has been playing through
Season 1: Heroes of Aerois
in Idle Champions since it launched on September 14th. We also want to give another special shout out to the players who have provided feedback and shared their progress on the
Official Idle Champions Discord
.