We're always listening. Not in a sinister government type of way but listening to all your comments, requests in the forums, chat and emails. Today we unveil the number one requested feature by you the community: Formation Saves.
That's right, now you can design and save up to three different formations. It's as simple as setting up your Crusaders for the task at hand whether it's gold farming, beating a boss or a clicker formation. Once you're happy with your set-up, hit the Save button just below the Crusaders and allocate the formation to a number.
Gold Formation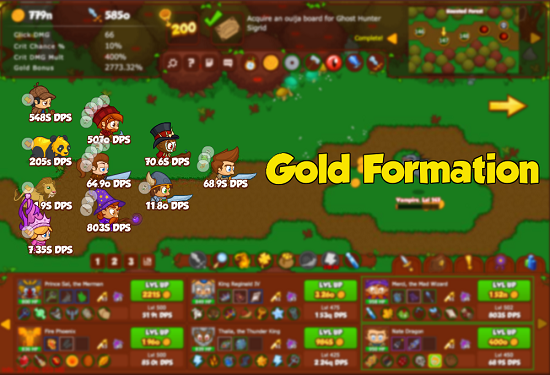 Better still it's easy to activate the saved formations. Either use your mouse on the all-new buttons just below your formation or use Q, W and E keys to cycle between them. No delays, no worrying about moving the Crusaders, just instant unbridled satisfaction.
Boss Formation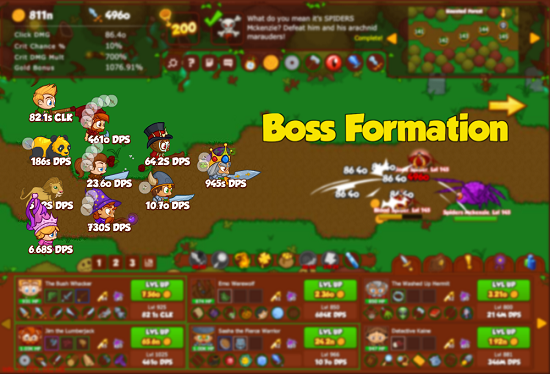 Even better, the saves are specific to each campaign. That means you have three different formation saves per campaign for added convenience.
The other change we've made is adding a new full-screen option that can be accessed by using the Options drop-down or simply hitting the F key. Now you can enjoy Crusaders in all it's glory from screen edge to screen edge. Enjoy!