Today we're introducing a special incentive: Buy a Jeweled Chest Bundle and get a FREE Golden Epic Card that you won't find anywhere else within the game.
All you need to do is buy a bundle of jeweled chests in the shop, and you'll receive the epic Super Friggin' Sharp Axe. This monstrous weapon will increase Jim the Lumberjack's DPS +300%.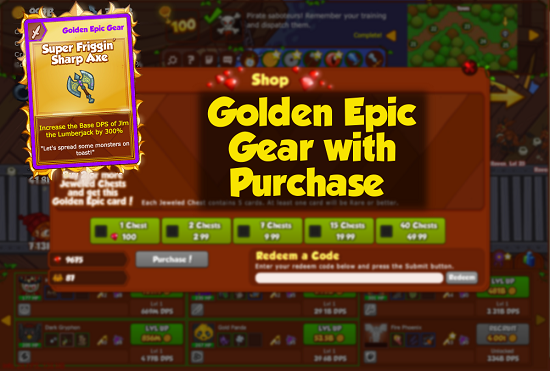 Red rubies won't count against this special promotion, and the offer will apply to your next money purchase only.
Check out its awesome shininess in the shop now and admire its razor-sharp glory.