We didn't see it coming. The reduction in budgets for NASA and space exploration meant that we took our eyes off the cosmos. The result was the aliens were able to sneak into orbit and launch a stealth attack on Earth!
"We will not vanish without a fight! We're going to live on! We're going to survive! Today we celebrate our Alien Invasion Day!"
New Crusader! Billy Smithsonian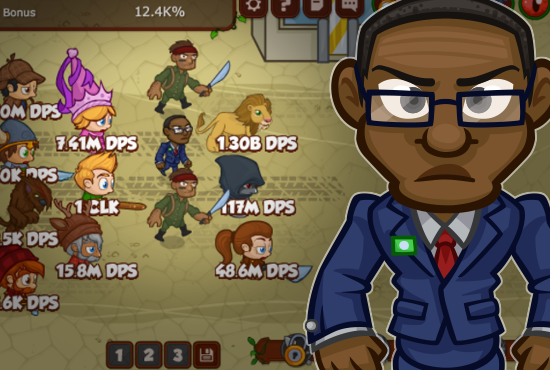 Your first objective for the brand new Alien Invasion Day event is safely escorting Billy Smithsonian, the leader of the free world to safety. At area 100 a secure bunker awaits the president and his aides.
One plucky, smart-talking Navy pilot has managed to outmanoeuvre the extraterrestrial invaders. His wise-cracking aerial acrobatics enabled him to take down and capture an alien called Kizlyblyp (humans are unable to pronounce his real name without spontaneously haemorrhaging their brain. It's a thing.)
New Crusader! Kizlyblyp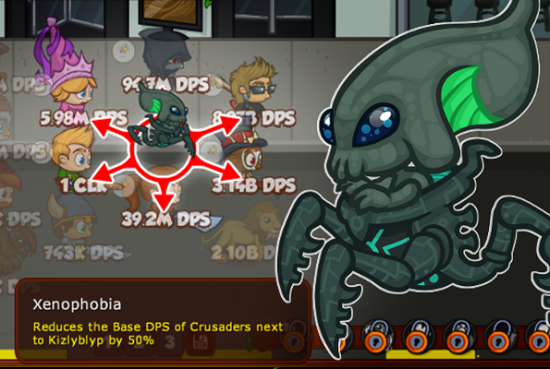 The Crusaders must deliver her to the lab for a plethora of invasive probes as revenge for all the mutilated cows in the American Midwest. Unfortunately, on their way to Area 100, she'll debuff all the Crusaders' DPS by 50%. Once fully probed, Kizlyblyp will be brainwashed and join the Crusaders' fight back.
"It's the White House, for crying out loud. You can't just go up and ring the doorbell."
The remaining three objectives include
Protect the Monuments
where the Statue of Liberty, CN Tower and Eiffel Tower all take up slots in your formation. Your job is to stop the senseless destruction of these poor defenceless structures in every SciFi movie ever.
New Objective! Save the Monuments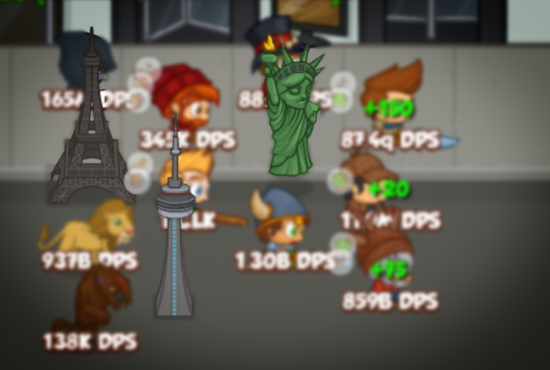 Superior alien technology makes the Crusaders' mission that much harder in the
Shields Up
objective. An alien tank will randomly appear using its alien shield to protect the other monsters from attack by absorbing all DPS for a short period.
Finally, the
Banelings
objective sees the invading aliens resort to despicable tactics. Now special banelings will rush your Crusaders and explode on making contact, wiping an entire column. You'll have to keep them at bay to reach area 250.
The Alien Invasion Day event will run until July 12th at Noon PDT.