Love is in the air again and to celebrate the most romantic date in the calendar, we're relaunching the Merci's Mix-up event. This time with two new Tier 2 romantic leads and three new Tier 2 objectives.
It's time to get romantic. The Merci's Mix-up event runs from today through to February 21st at Noon PST. For those players who haven't unlocked them already, this is your chance to add both
Rocky and Sally to your roster.
Of course, as this is a 2017 update of the original event you can also collect two new Crusaders: Warwick the Warlock and Katie the Cupid.
New Tier Two Crusader: Warwick the Warlock.
The first of the two new Tier 2 Crusaders is Warwick the Warlock. This mischievous leprechaun replaces The Bush Whacker as the main clicker. At level 100, his ability
Soul Harvest
spreads the click damage to all enemies in a small radius around your click.
At level 400, Warwick unlocks
Curse of Weakness
where enemies damaged by your clicks take 100% more damage from your DPS for 5 seconds.
New Tier Two Crusader: Katie the Cupid.
When it comes to the business of love, opposites do attract. Katie the Cupid is all sweetness and light compared to Warwick. At level 150, she unlocks
Cupid's Arrow
and shoots a random enemy with a love arrow every 5 seconds for 200% Global DPS. At level 400 her
Snugglin'
ability gives +15% Gold Find for each adjacent male crusader, up to a maximum of 2 (Max 2x30% w/ Epic)
After you've completed the first new Tier Two objectives for Warwick and Katie, there are three more objectives to keep you busy.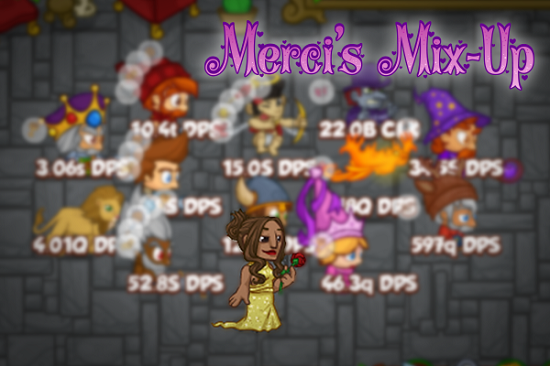 New Tier Two Objective: The Bachelorette.
In
The Bachelorette
a bachelorette takes up a spot in your formation. Every 25 levels, she sends one bench seat packing (in a fixed order), making it unavailable in subsequent levels all the way to area 400.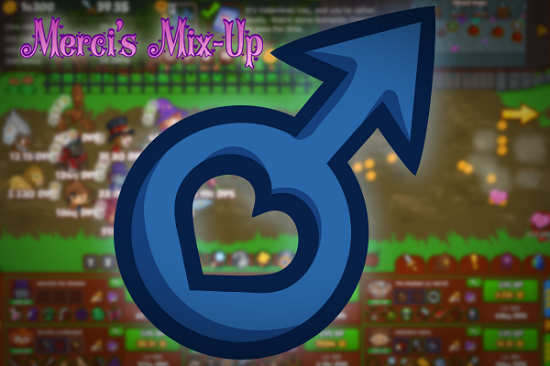 New Tier Two Objective: It's Raining Men.
In the objective,
It's Raining Men
only male crusaders are allowed. That's it. Do your best
Weather Girls
impression and fend off all your new admirers to reach area 450.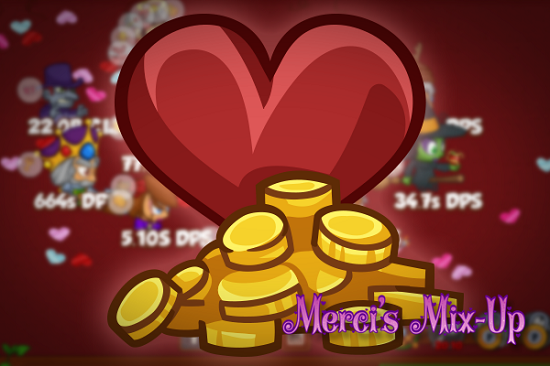 New Tier Two Objective: The Cost of Love.
The final new Tier Two objective is
The Cost of Love
. Now Crusaders cost much more than normal and enemies drop less gold until you beat area 500.
Equipment for both Tier 1 and 2 Crusaders can be found in Valentines Silver and Jeweled Chests. However, gear for the Tier 2 Crusaders will only appear once you've unlocked the respective Crusader.
You'll have until February 21st at Noon PST to complete the event. Let Love Rule!