New Talents are finally available, so now is the time to push for area 900! Go go go!
The following Crusaders will get a buff this weekend starting from today until 12 pm PDT on Monday June 5th.
Jim the Lumberjack - Sharpen Party ability +200%
Detective Kaine - A-Hah! ability +200%
Drizzle the Dark Elf - Inspiring Presence ability +400%
Katie the Cupid - Lovin', Huggin', Kissin', and Snugglin' ability +200%
Merci the Mad Wizard - Deflect Evil ability +200%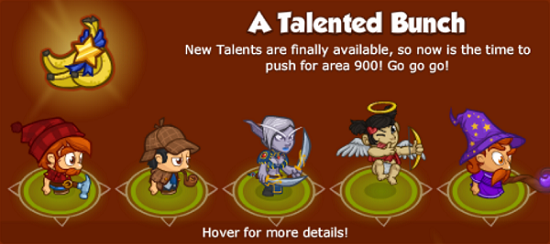 Also, check out the limited-time Talented Jeweled Chests that contain equipment for the five Crusaders above!
(
Please note:
The chest will only contain gear for Drizzle and Katie if you've unlocked them. If you are missing Katie, you can purchase Katie's Golden Epic, and it will be available on her once you unlock her through missions.)