Those aliens never learn! The giant alien motherships hover into view above the freshly repainted White House, Eiffel Tower, and Big Ben. The builders in each country collectively sigh and start collecting their tools again.
The Alien Invasion Day 2017 event runs from today through to July 4th at Noon PDT. For those players who haven't unlocked them already, this is your chance to add both
Billy Smithsonian and Kizlyblyp, the Alien Traitor to your roster.
Kizlblyp has inspired another Crusader to leave Team Alien. Slisibyp, the Alien Scientist, has decided that joining the Crusaders will provide better opportunities for human experimentation. That's certainly what happens in the first objective when her weird alien hive-mind sees her conducting debilitating experiments on the other Crusaders until liberated after area 300.
New Crusader: Slisiblyp, the Alien Scientist.
Once recruited, Slisblyp unlocks
Symbiosis
which enables her to absorb 15% of non-adjacent heroes DPS and convert it to Click Damage.
At level 300, her ability
Slimy
makes clicked enemies move slower for 5 seconds which is renewed for each click.
The second new Tier 2 Crusader is Red, the Ace Pilot, an awesome support Crusader who can provide cover for the Crusaders in front of her.
New Crusader: Red, the Ace Pilot.
At level 50, Red unlocks
Cover
. Her ability increases damage done against enemies who are attacking Crusaders adjacent to or in front of her by 25%.
Red unlocks
Call for Backup
increases the effect of Cover by 25% for each enemy attacking her (additive for each attacking enemy, then multiplicative with the effect of Cover).
Once you've recruited both Slislblyp and Red, there are three new side objectives to tackle in your quest.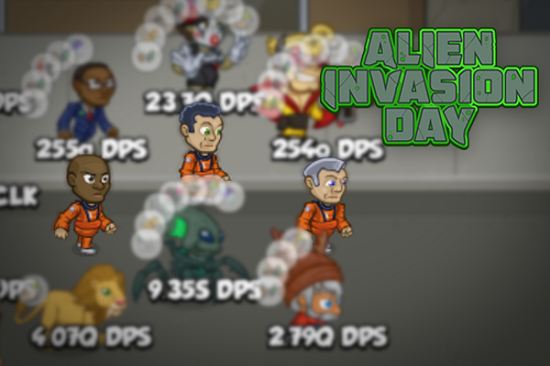 New Objective: Catastrophe
In
Catastrophe
, Meteors rain from the sky, constantly damaging your Crusaders (a meteor falls every second, dealing 20% health damage to a single Crusader per hit). Meanwhile, a cock-sure oil driller and his two lackeys take up a slots in the formation.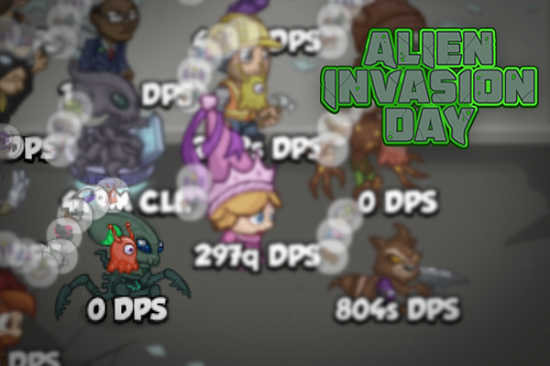 New Objective: Parasites.
In the objective
Parasites
, three alien parasites jump from slot to slot in your formation. Two red parasites reduce the DPS of Crusaders they're attached to by 100%, while a single gold parasite disables formation abilities of whoever it's attached to.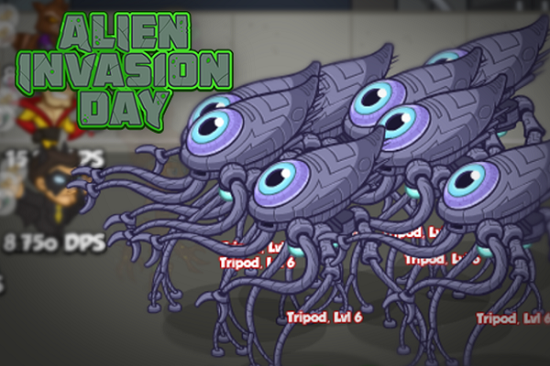 New Objective: War of the Worlds.
The final new objective is
War of the Worlds
. Giant invulnerable alien tripod robot enemies spawn randomly and slowly move toward the formation. When they reach your formation, they instantly kill anyone they touch.
Equipment for the Crusaders can be found in Silver and Jeweled Independence chests. You'll have until July 4th at Noon PDT to complete the event.