Things have taken a turn for the worst. What used to be a fun and jovial carnival is now dark and creepy. We can make it though, thanks to these buffs.
The following Crusaders will get a buff this weekend starting from today until noon PDT on Monday, October 16th.
Emo Werewolf - Base DPS +400%
Mindy the Mime - All DPS +200%
Artaxes, the Lion - Roar! ability +200%
The Half-Blood Elf - Know Me ability +200%
Alan the ArchAngel - Blinding Light ability +200%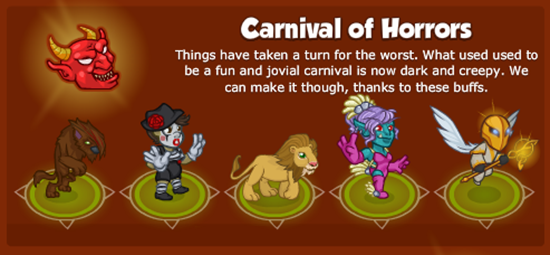 Check out these limited-time Horrible Chests that contain equipment for just the five Crusaders above!
(Only for previously-unlocked Crusaders)