Greetings Breakers!
Love between two people is quite special. Celebrate love and the magical unions that are weddings by helping the Challenge fairy fill her collection with a bevy of Wedding themed prizes in this all new burst event!
For the duration of the event, special challenge eggs will temporarily replace all normal challenge eggs, and the eggs will appear at a higher than usual rate. Players can earn 12 event prizes of various Wedding themed items from cashing in Event Tokens with the Challenge Fairy Monkey.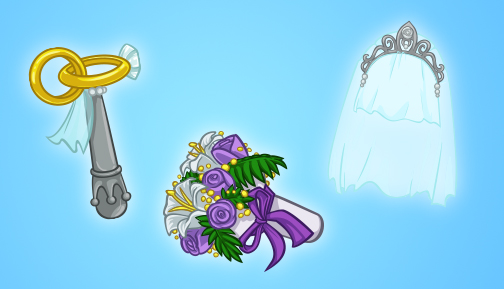 For the toughest of tough challenges, there are 3 awesome prizes!
The Veil Hat adds 10% More Multipliers.
The Two Rings Hammer adds more Multipliers.
The Bouquet sits pretty in any trophy room!
Celebrate the union on the forums!
The event will run until Monday August 24th at Noon PDT!