If you're an Emo Werewolf fan, you'll be more than a little familiar with his first upgrade that increases Emo's base DPS by 100% called "Liek Dis If You Cry Evry Tim". The mistake-filled title is not a typo but a variation and reference to a popular meme.
Liek Dis If You Cry Evry Tim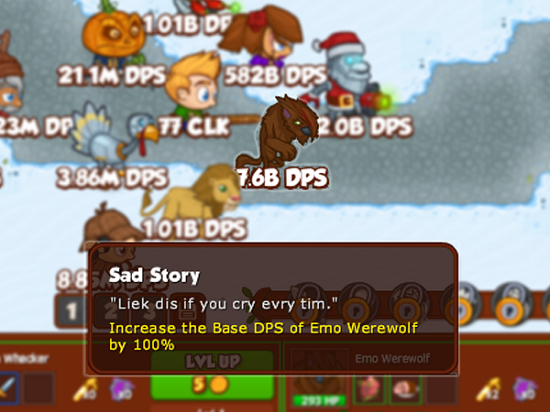 The origins of the original "I Cri Evrytiem' is a 'copypasta', or 'copy and pasted story', that circulated on Tumblr before being adopted by internet culture. It's transition into a popular lexicon was due to its comedic use to convey an ironic sense of sadness.
A quick visit to
KnowYourMeme.com
gives more details explaining how it quickly gained popularity among the most active online communities. It spread through Blogspot, YouTube and onto Reddit by August 2011.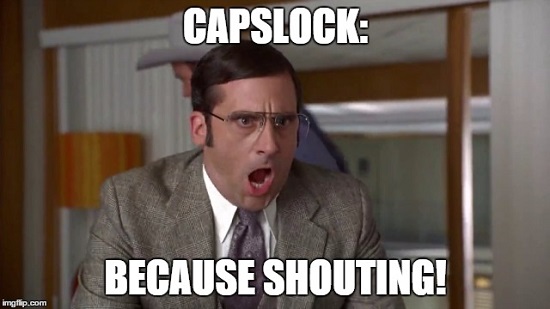 As anyone who has read comments sections online will attest, poor grammar and spelling abound. The use of "I Cri Evry Time" became a favourite way to respond to trolls who seem to take to supergluing their CAPS LOCK button down and hammering their keyboards to convey their distaste at whatever the target of their ire was at the time.
As an emotional teenager, Emo the Werewolf naturally adopts 'Cri' in his every day communications. Just don't expect a straight answer from him as to why.