It's time for our fifth annual Summer Spectacular filled with events, daily rewards, and the excitement of The Black Pits!
Summer Spectacular
Our Fifth Annual Summer Spectacular begins
Wednesday July 13th at 12pm Pacific
! Log in to Idle Champions for seven days of in-game rewards you will get just for playing the game!

Daily Rewards
Every day during the Summer Spectacular you can log in and open a new Summer Chest, but each chest is only available for 24 hours! Every chest contains five awesome items, hand-picked by the team here at Codename Entertainment to help you in your adventures. Once you have claimed at least four daily Summer Chests, you unlock the bonus prize: Gladiator Minsc! This bonus includes an epic new skin for Minsc, a new Feat, and 5 Gold Chests!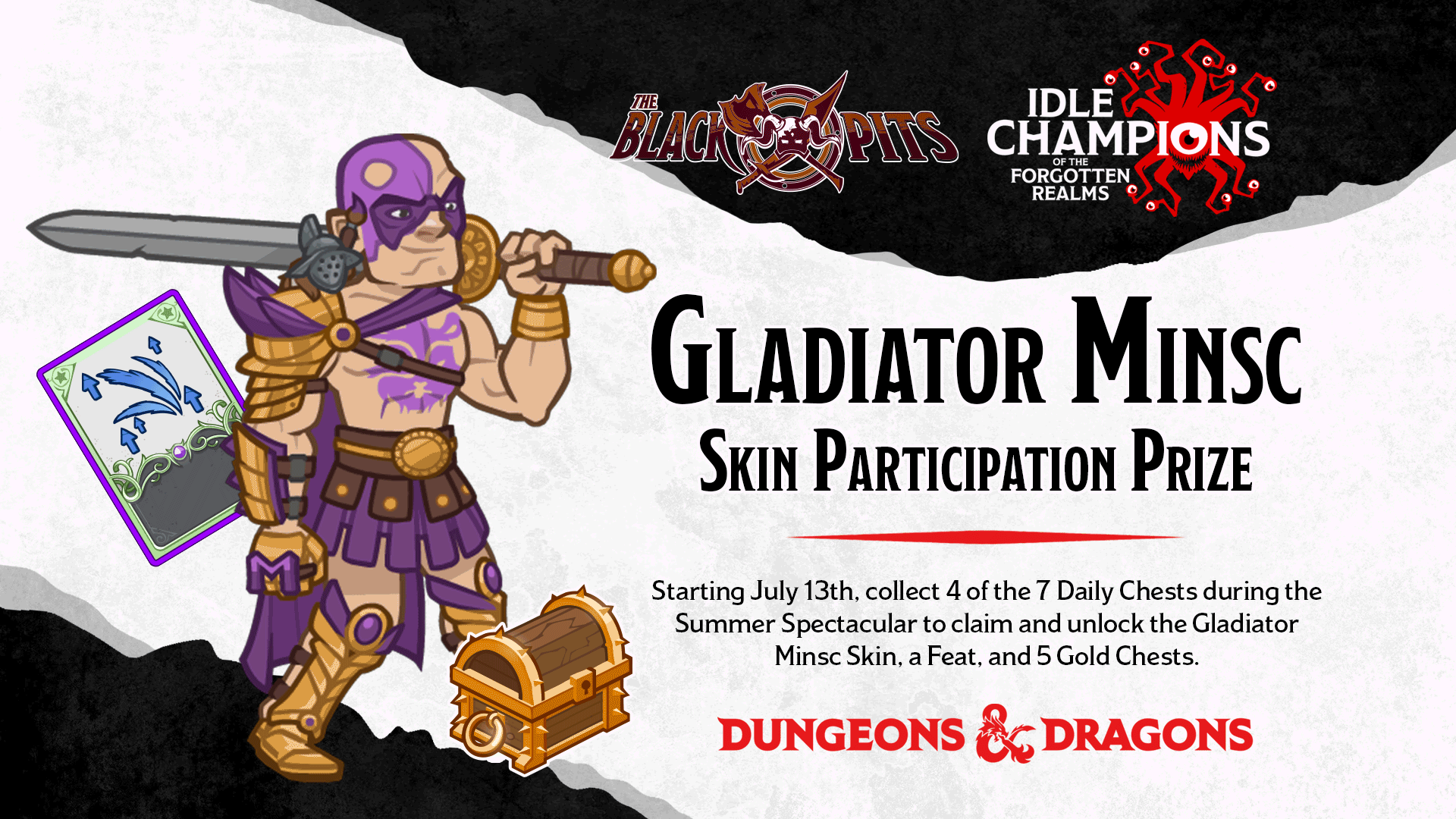 Twitch Streams
We're celebrating not just in-game, but on our
Twitch channel
! Our streaming schedule is filled with fantastic shows, some returning favorites, and a very special three-part epic event you won't want to miss! Tune in, enjoy the streams, and pick up a code for Gladiator Tatyana!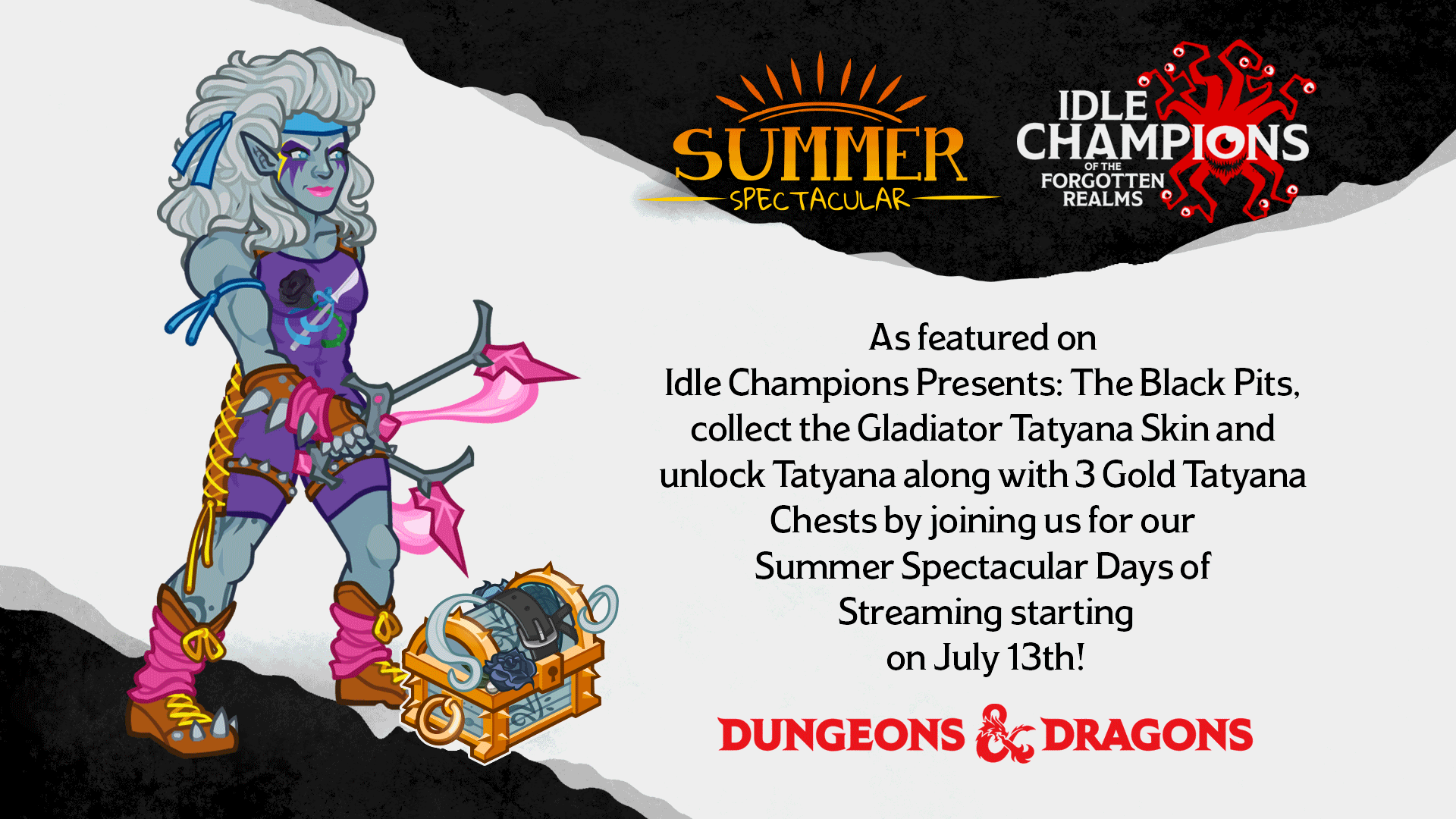 Idle Champions Presents: The Black Pits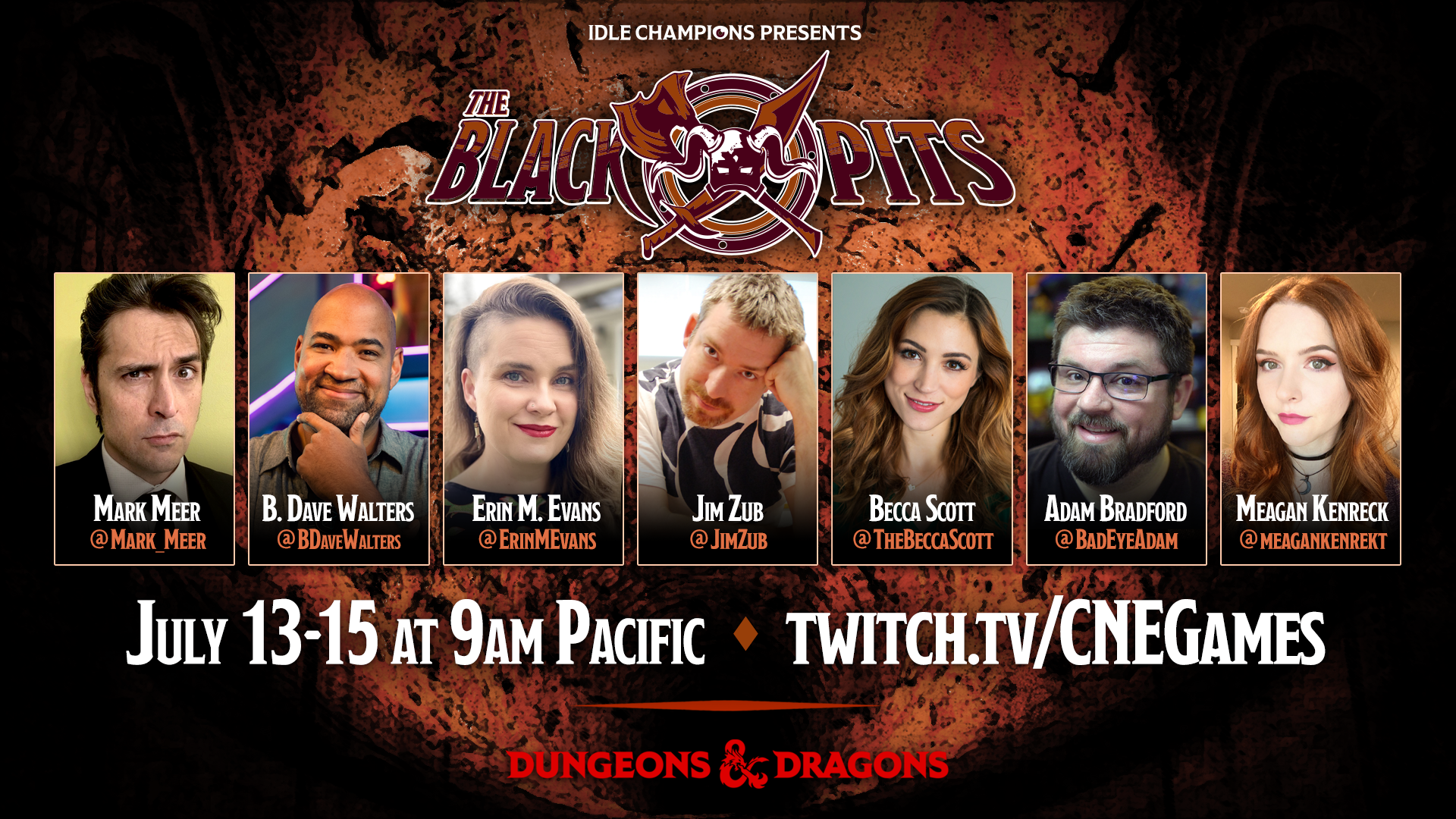 Renown entertainer Baeloth Barrityl has convinced, cajoled, and conspired to get many of his acquaintances to sign up for a stint in the Black Pits of the Underdark. Now that they're under contractual obligation, the Champions must work together as they go through Baeloth's gauntlet of challenges. After all, it's all in good fun, entertainment, and a good cause...right?
Mark Meer takes the Dungeon Master seat for this three-part epic event, featuring players B. Dave Walters, Erin M. Evans, Jim Zub, Becca Scott, Adam Bradford, and Meagan Kenreck! Tune in 9am Pacific on July 13th, 14th, and 15th to our
Twitch channel
to cheer on your favorite gladiators as they battle for fame and fortune in The Black Pits!
Gem Shop Updates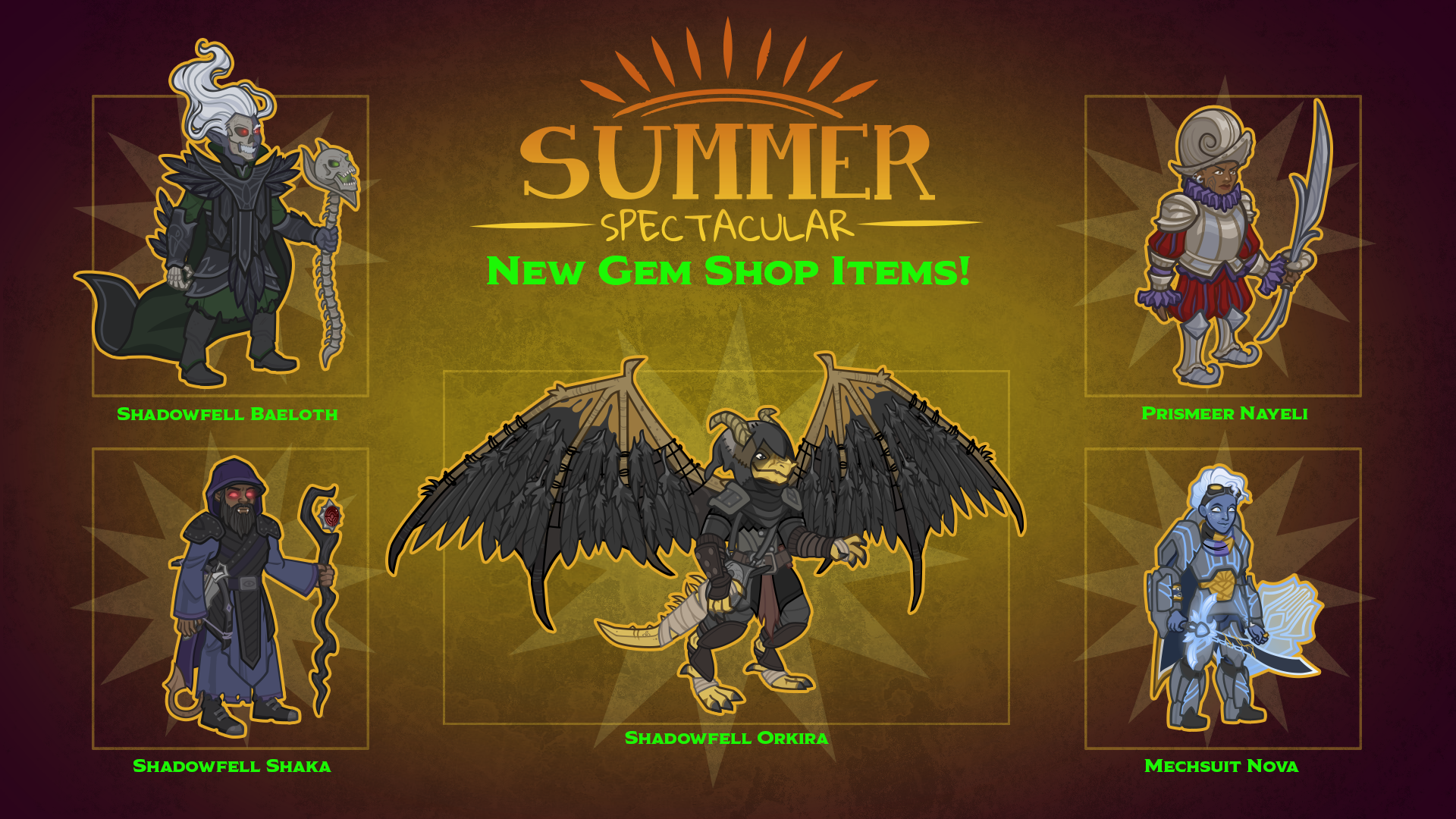 Our Gem Shop has been updated with some exciting new items! Check out the epic armor on Prismeer Nayeli and Mechsuit Nova, or celebrate the
Court of the Raven Queen
with Shadowfell Orkira, Shadowfell Baeloth, and Shadowfell Shaka!
Find out all the details in-game!