This weekend we celebrate three neutral heroes (one lawful, one true, one chaotic) with special limited-time buffs for each of them. No moral choices here!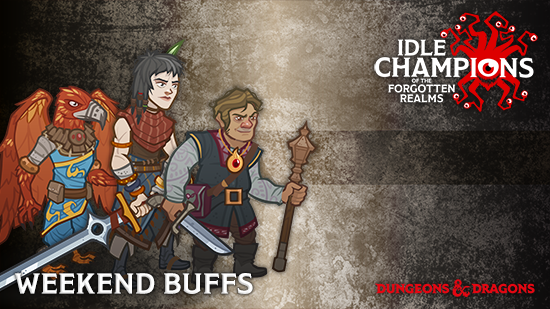 The following Champions will get a buff this weekend starting from today until Noon PST on Monday, January 15th.
Asharra – Increases the effect of Asharra's Bond: Humans, Bond: Elves and Dwarves, and Bond: Tiefling, Firbolg, and Dragonborn abilities by 200%


Jamilah – Increases the damage of Jamilah by 400%


Regis – Increases the effect of Regis's Ruby Encouragement ability by 200%

Check out these limited-time Neutral Gold Chests that contain equipment for just the champions above!
(Note: gear only appears for
unlocked
Champions. If you do not have Regis unlocked, his gear will not appear in the chests)