Happy Valentine's Day Bushwhackers!
The residents of the Commons are putting on a Valentine's Day dance, so you know what that means! Helping with the set-up through one-time and daily quests, plus turn-ins!
It's not Valentine's without presents! Help stock the stands with Chocolates, Teddy Bears and Roses by turning in Candy Hearts as the stations unlock.
The event organizer seems a bit frazzled. Why don't you help her out by doing her set-up quests each day? And don't forget to keep those party supplies topped off!
Once the Valentine's dance has started, you get to look for the partner of your choice to share a moment on the dance floor.
Jim and Sasha's relationship quests are around. If you haven't married them yet, you'll see either their Dating or Proposal quest line. If they are married, you get to help the pair pack for their honeymoon, or celebrate their anniversary.
You can also learn how to play guitar to serenade your loved one! And who is that mysterious note from this year?
Aaron's bunnies, Cinnamon and Snowball, have run off and are making like, well rabbits! This is a challenging quest that might take you the better part of the event to complete, as you've got to catch not only Cinnamon and Snowball, but their 100 little bunny babies as well! Good luck!
New for 2021
Nate's been dumped and needs your help setting up a date with his one true love: Adventure! When he returns from his "date", he'll bring you back a Trophy for his sister Natalie. Later on, one of the girls will need some support after her Kindler Date dumps her. Ice Cream daily quests ought to help, until it's time to help them through the 5 stages of grief. All five quests will unlock right after each other and then she will have a new daily quest for you.
If you can complete the event, you'll earn this awesome 100% reward: the Valentine's Mannequin Base!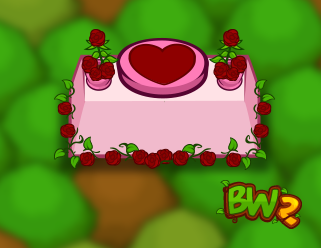 Follow your passions and tame a flying lion mount during the first weekend of the event!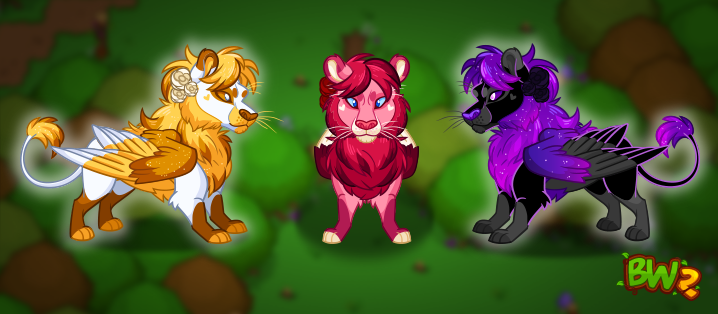 Starting next Friday, the 3 new Valentine's themed pets for this year will be available to purchase over the weekend! Can they woo your heart?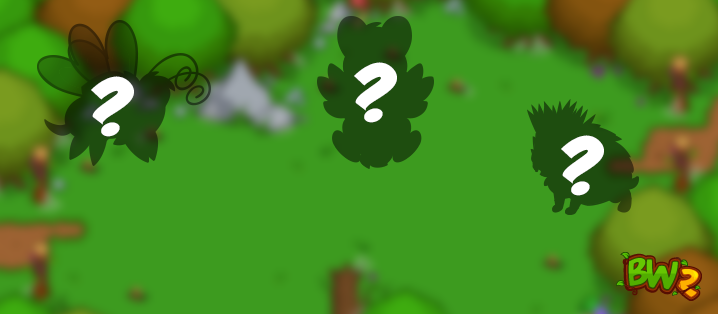 Event Achievements -- POSSIBLE SPOILER ALERT
There are a total of 18 possible achievements to earn in the Valentine's Day 2021 event.
Achievements Returning for 2021
Party Planning Committee
- You helped at least once at each Valentines Station.
Party Planning Leader
- You helped 50 times at each Valentines station.
Pet Detective
- You found each of the lost pets at least once.
Nate's Date
- You helped Nate pick a Date.
The Five Stages of Grief
- You helped Nate's rejection get through her pain.
Two Left Feet
- You danced at the Valentines Dance.
Setup Wizard
- You helped the party organizers with all their tasks.
Guitar Training
- Follow through with Virtuoso Guitarist Jimmie's lessons.
A Secret Admirer
- Find a note from a true secret admirer.
Added/Changed for 2021
Beguiling Garments
- Purchase all of the 2021 Valentine's Event Item!
*
We also have 8 achievements from previous years
which may be earnable by spending Bush Bucks if you missed getting them the first time around.
Customization Lover
- You bought all the Valentines things from 2013!
Customize Your Love
- You bought all the Valentines things from 2014!
Heart-wearer
- You bought all the Valentines things from 2015!
Hearts Hearts Hearts!
- You bought all the Valentines things from 2016!
Passionate Purchases
- You bought all the Valentines things from 2017!
Romantic Acquisitions
- Purchase all of the 2018 Valentine's Event Item!
Winsome Wardrobe
- Purchase all of the 2019 Valentine's Event Item!
Smitten Shopper
- Purchase all of the 2020 Valentine's Event Item!
*The Valentine's mini-golf piece is not included in the Beguiling Garments achievement.
This event runs until Friday February 26th @ Noon PST (8pm GMT).
Post your love for the event here!