Today in Bush Whacker 2 we're doing some minor housekeeping, but it is something you've long been asking for!
Now when you do the Mount Taming quest for Clint, if the colour of mount you get from your fourth batch of feed isn't the one you want, you can refuse it, and go hunt down another colour!
Plus, for more variety, we've added three (3) new mount colours, with matching Horse Armor in Cloudland! Can you collect all six?
Other Changes
The Knight Chess Piece ranch item can now be flipped.


Event Ribbons from 2015 and earlier now include the year they are from in their description.


The Ranch Tractor is now available in Sasha's gifting store to send to a friend.


As well, this weekend the Nate's Birthday 2016 event pets are available.
2016 Event Pets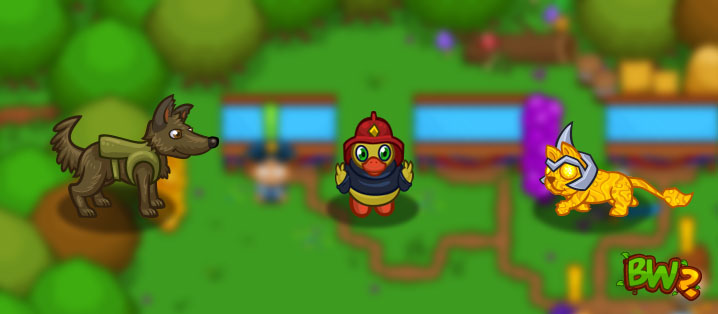 Bomb Sniffing Dog
- Changes a percent your Nothing wins into Gold.
Fire Duck
- Increases your chance to win less Nothings.
Flame Kitty
- Changes a percent of your Nothing wins into random energy, mana, and power.
Talk about your favourite colour of mount
on the forums!