Headline Sponsor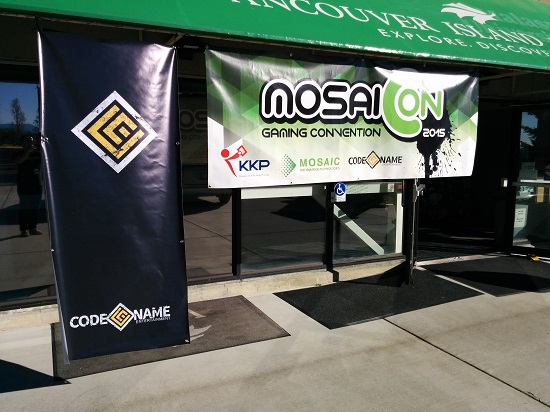 MosaiCon 2015 was Nanaimo, British Columbia's first gaming convention and the Codename team attended armed with PCs to demo Crusaders of the Lost Idols. Eric, Clive and Andrew managed the Codename booth and talked with fans about the game, as well as gaming and geek culture in general.
Cosplay Contest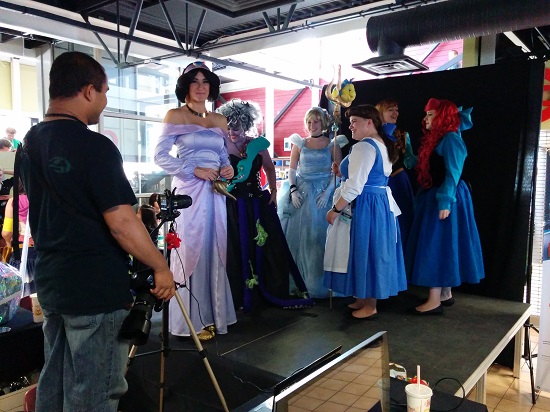 Local enthusiasts arrived in force. The organizers had a jam-packed itinerary for the day at Vancouver Island University campus located just outside Nanaimo, BC. There was a cosplay contest that saw some awesome work by various attendees. Top prizes were two top-of-the-line PCs for the best cosplayers. There was also a League of Legends tournament where one lucky team walked away with $1,000.
Our Booth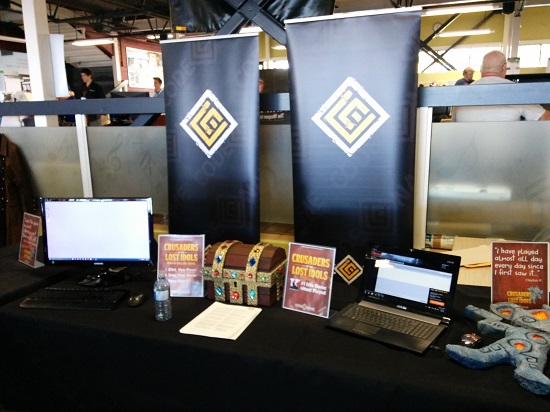 It was an honour to meet everyone who came to see Crusaders. The response to the game after a demo and walkthrough by the team was very gratifying. We explained the game, showcased our unique formation feature and even hinted at upcoming announcements. The attendees were passionate about games whether familiar with idle games or not and by the time they left the booth we had a few new converts under our wings.
Eric Demos Crusaders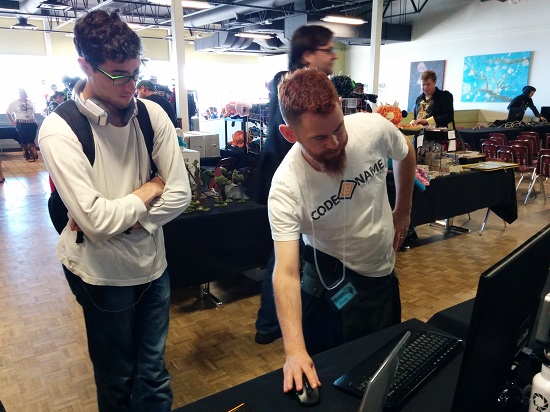 Thank you to those of you who were able to attend. We love any opportunity to meet and talk with you about any of our games and meet you face-to-face. We're looking forward to being at next year's event.