Christmas may have been a month ago, but we have another gift for you to unwrap: a brand new update to Talents!
For those of you unfamiliar with Talents, these are unique additional features and powers that are available in exchange for your hard-earned Idols. The Talents require you to have cleared up to a certain area level on any objective before you can start trading your Idols, but they are worth the effort.
You won't lose any DPS gains when you exchange your idols. You'll always keep your total DPS bonuses in keeping with the total number of idols you've earned since you started playing.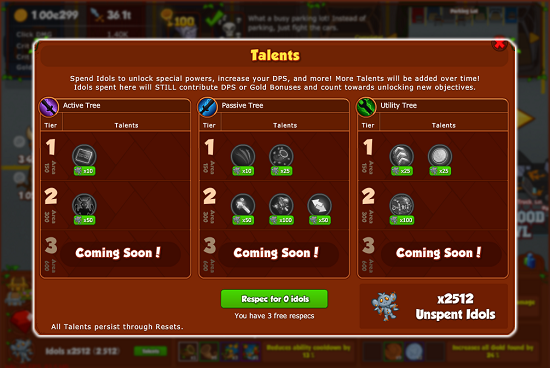 You can read more about the first talents we launched last year
here
. However, we don't want to keep you in suspense so here are the details for the new Talents.
The three new Tier One Active and Passive talents are (available after reaching area 150 in any objective):
Time-o-Rama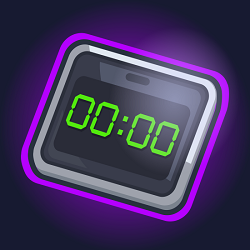 Timed abilities last 5% longer.

Passive Criticals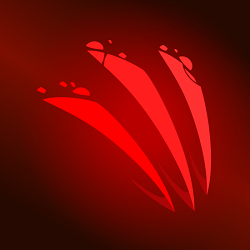 Each 1% of Critical Click Chance increases DPS by 1% (Max Level: 50).

Surplus Cooldown DPS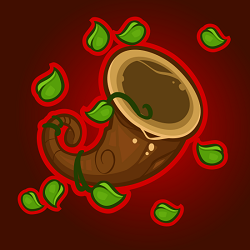 Each 1% of Cooldown over max increases DPS by 0.25% (Max Level:50).


The four new Tier Two Active and Passive talents are (available after reaching area 300 in any objective):
Endurance Training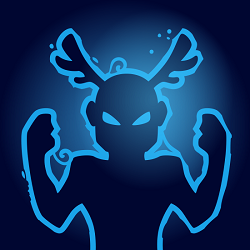 Buffs last 10% longer (Max Level:20).

Overenchanted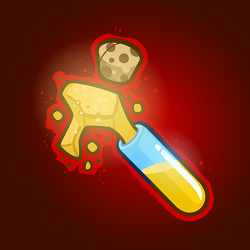 Enchantment point effectiveness increase by 20% (Max Level: 50).

Set Bonus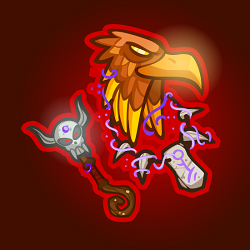 Crusaders with all three equipment slots filled do 20% more DPS (Max Level: 50).

Sharing is Caring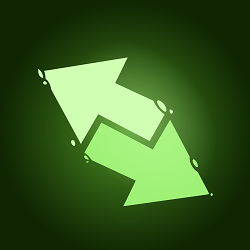 Crusaders in the same bench slot share 5% more EP (Max Level:14).

But what if I change my mind? Have no fear, we're giving you three chances to respec (re-specialize). You can reclaim all your spent idols and spend them again to suit your playing style. After your three free respecs are used up, you can continue to reset your Talents
but it will cost a percentage of your idols to do so.
We hope you enjoy the update and, as before, we'll be releasing more Talents and features in the future. Keep your feedback coming and let us know what you think of the latest additions.