Get your grinding shoes on, because this week's update adds sixteen new objectives via new tier 2 and tier 3 versions of all the Ready Player Two campaign objectives!
Whether you're dodging anvils, capturing Polkamans, or avoiding being backstabbed in the Video Game of Thrones, these new objectives are sure to challenge you! You'll need the Tier 2 or Tier 3 talent to play them, and many, many, many idols to defeat them. We've also added a new weekend buff event to help you get started. Good luck!
Here's a glimpse at some of the new objectives additions:
Glitch Out Tier 2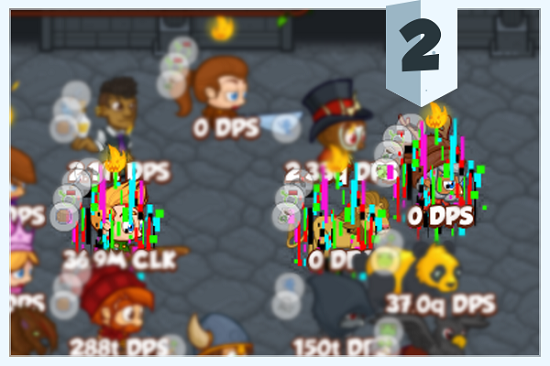 Formation slots are randomly glitched, disabling Crusaders in them to area 600.
Video Game of Thrones Tier 2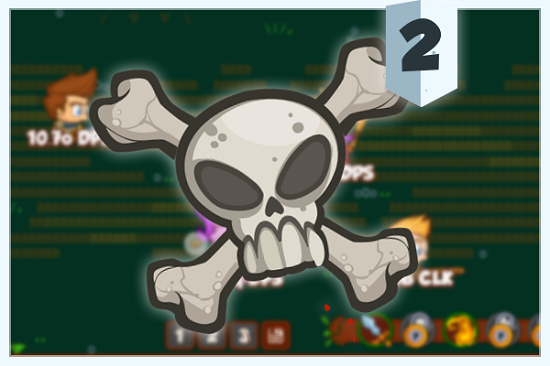 Every 10 seconds, a random Crusader in your formation is betrayed and killed all the way to area 600.
Couch Co-op Tier 3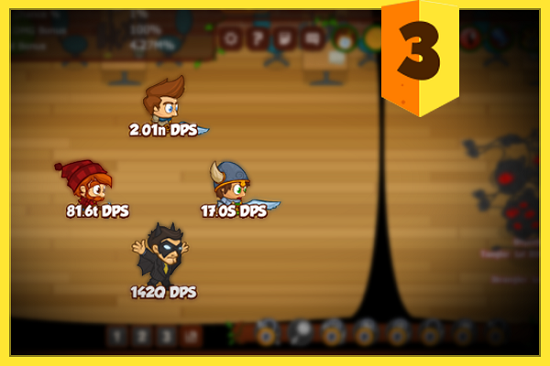 Beat area 700 while using only four Crusaders at a time while enemies have significantly more health.
To help you through the tough new Tier 2 and 3 objectives, there's a weekend buff. Starting today, the five Crusaders below will receive boosts until Monday, January 23 at Noon PST.
Emo Werewolf - Base DPS +400%
Jason, the Master of Shadows - Gold Find +200%
Khouri, the Witch Doctor - Koffee Potion ability +200%
Merci, the Mad Wizard - Deflect Evil ability +200%
President Billy Smithsonian - Us Vs. Them ability +200%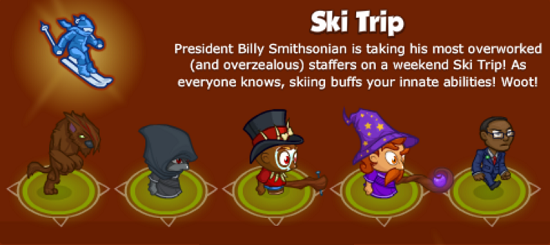 Also, check out the limited-time Ski Trip Jeweled Chests that contain equipment for the five Crusaders above! (Please note: The chest will only contain gear for President Billy if you've unlocked him.)