Welcome Back, Extra Life!
It's hard to believe that it's that time of the year again with how this year has flown by, but it's already time for
Codename Entertainment Extra Life 2021!
We're excited to bring back our day of streaming after a year of hiatus! We are also absolutely thrilled to say that this is our eighth year fundraising for Extra Life!
For those who may not know, Extra Life is a wonderful program set up to raise donations for
Children's Miracle Network
hospitals. The money raised is donated as unrestricted funds for hospitals to use as needed. But the best part? We can help by doing what we love to do: gaming!
For more information about the Extra Life program,
check out their FAQ
.
What's the Plan for 2021?
Last year we had to cancel our in-person ExtraLife festivities at the very last minute due to changing COVID restrictions. However, we were thrilled that we still managed to raise over $20,000 CAD for BC Children's Hospital in 2020.
We're hoping to do better in 2021!
This year we are delighted to bring back our 24-hour ExtraLife Stream. Starting at 9 AM Pacific Time (PT) on Friday, November 19th until 9 AM PT on Saturday, November 20th, we are excited to offer a jam-packed schedule of game programming. We've got shows based on Dungeons & Dragons, Dark Souls Speedruns, Beat Saber, Dalgona Challenge, Phasmaphobia, and much more. We will have both virtual and CNE HQ-based streams, and you can check out our full streaming schedule on the
Codename Entertainment Extra Life Page.
You can also donate in-game by purchasing our Extra Life 2021 DLC packs, or directly through the Extra Life pages for any of our currently-supported games. Check out the individual game pages for more details!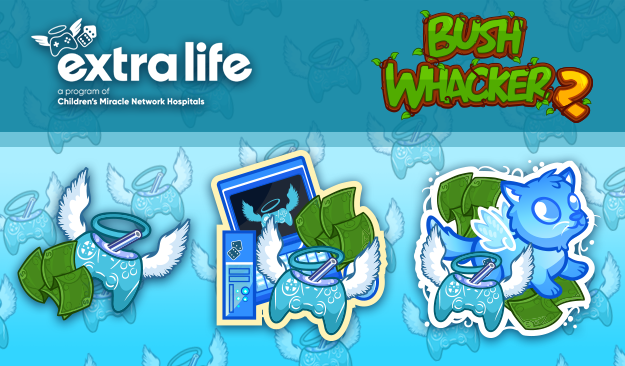 Bush Whacker 2
Extra Life DLC: Extra Life Charity Pack, the Extra Life PC Pack, and the Extra Life Kitty Pack.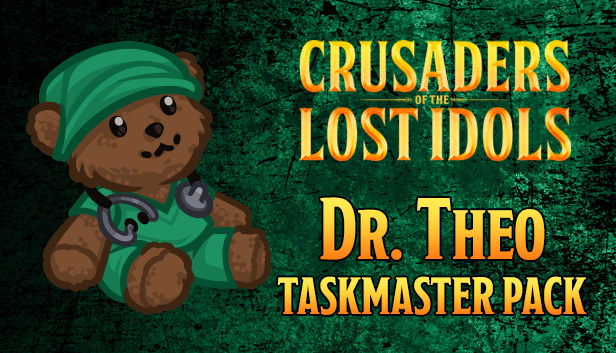 Crusaders of the Lost Idols
Extra Life DLC: Dr. Theo Taskmaster Pack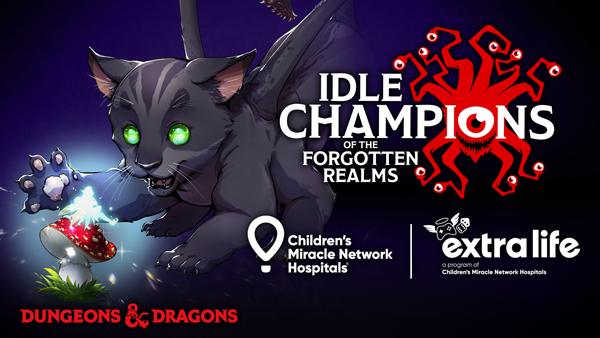 Idle Champions of the Forgotten Realms
Extra Life DLC: Star the Displacer Beast Kitten Familiar Pack


Also, you can check out the Codename Entertainment Extra Life page here.