The end of the year is a time to celebrate what we have with those that we love, and an opportunity to help others to make their year better. So we are absolutely thrilled to participate in our
NINTH
year of fundraising for
Extra Life
!
Welcome Back, Extra Life!
Extra Life is a wonderful program set up to raise donations for Children's Miracle Network hospitals. The money raised is donated as unrestricted funds for hospitals to use as needed. How do we help raise that money? By doing what our community loves to do already: play awesome games together!
If you would like to learn more about Extra Life,
check out their FAQ
for a wealth of information.
What's the Plan for 2022?
Starting
Friday, November 18th at 9am Pacific
, Codename Entertainment is excited to once again put on a
24-hour Extra Life Twitch Stream
! We'll have a huge variety of shows and games, featuring our fantastic CNE staff both in front and behind the camera. Streams include:
A Q&A with the founders of CNE!
Many D&D games, including a return to dinner and some massive battles!
Relaxing shows about gardening and drawing.
Speedrunning in Dark Souls and Co-op Miami!
Exciting slashing in Beat Saber, and building in Minecraft.
...AND MORE!
Check out the
Codename Entertainment Extra Life Page
for the full schedule as well as information on how to donate!
How Can We Help?
Along with supporting the 24-hour marathon on our
Twitch Stream
, we're offering some amazing in game incentives!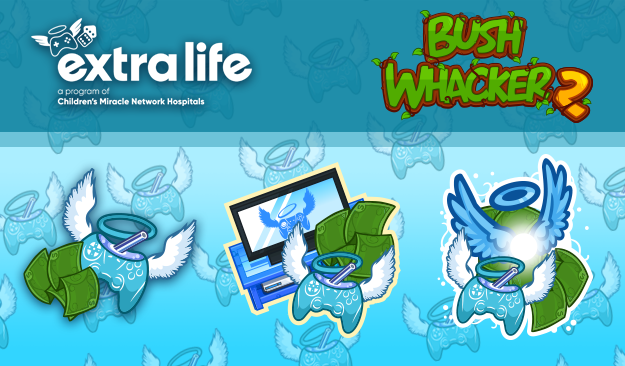 You can donate in Bush Whacker 2 by purchasing any of the three different Extra Life package deals! Net proceeds from all purchase of those packs between
November 14-20th
will be donated to Extra Life! Each pack contains premium Bush Buck currency and Extra Life Elixirs which restore 100% of your max energy. Plus, pick up a Controller sword in the other two packs: The Extra Life TV pack, and the Extra Life Fairy pack! More details will be in the in-game shop!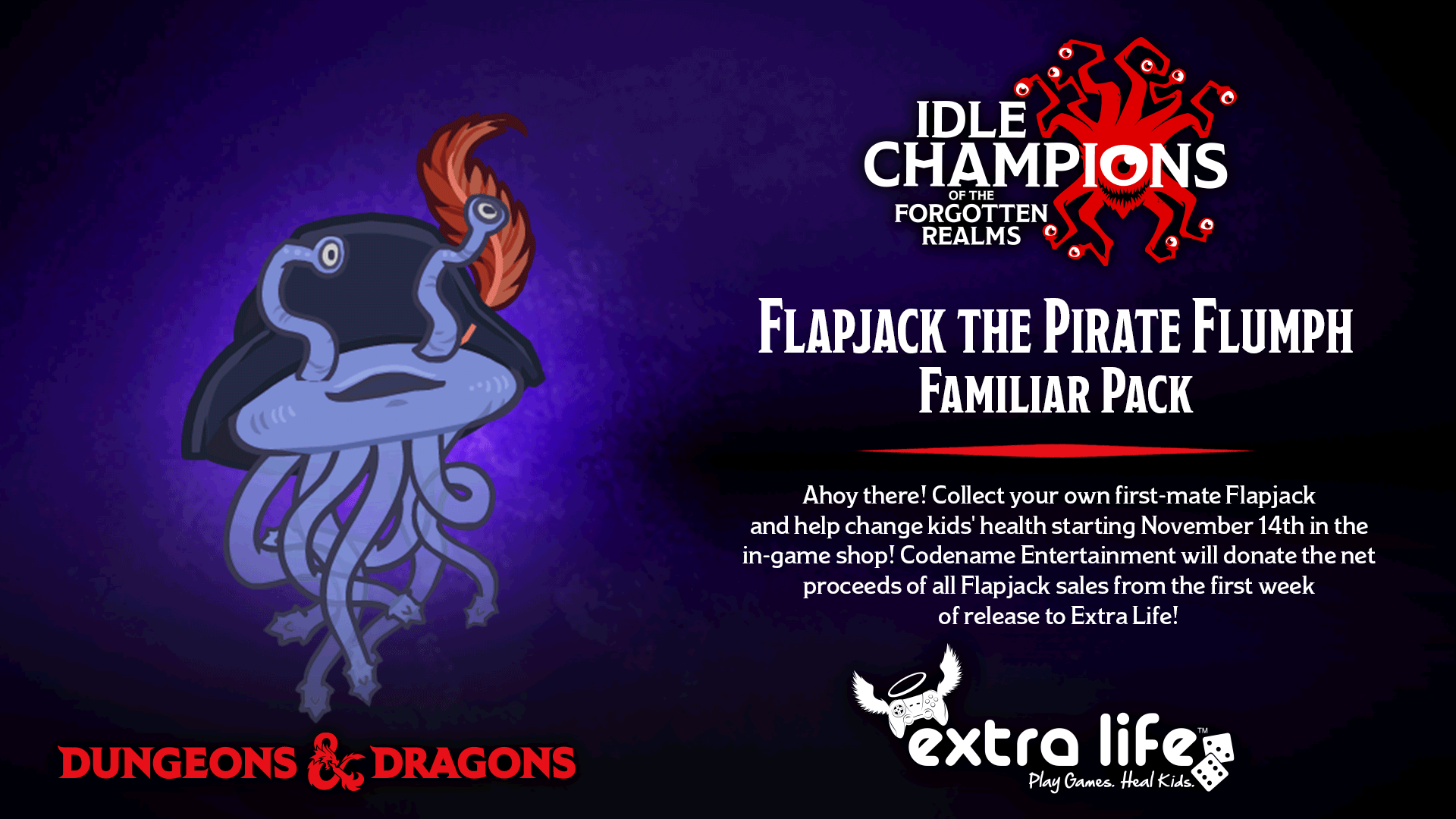 Everyone can help change kids health to give them a better future, even if you are A PIRATE IN SPACE! Idle Champions of the Forgotten Realms players can pick up Flapjack the Pirate Flumph
starting November 14th
! Net proceeds from all Flapjack sales from the first week of release will be donated to Extra Life. Check the in-game shop on November 14th for details!