We don't just love making games, we also love playing them. We look forward to Extra Life every year, but 2023 is extra special special: Codename Entertainment will be participating in our
TENTH
year of fundraising for
BC Children's Hospital
!
Welcome Back, Extra Life!
Since 2008, Extra Life has raised over $130 Million USD for Children's Miracle Network Hospitals. The money raised is donated as unrestricted funds for hospitals to use as needed. And how does Codename Entertainment help raise that money? By doing what our community loves to do already: playing games together!
If you would like to learn more about Extra Life,
check out their FAQ
. The local member hospital that Codename Entertainment supports is
BC Children's Hospital
and the funds we raise are donated to
BC Children's Hospital Foundation
.
2023 Schedule
Starting
Friday, October 20th at 9am Pacific
, Codename Entertainment is excited to once again put on a
24-hour Extra Life Twitch Stream
! We have a
lot
of content planned this year -- just check out our schedule below:
8:30AM — Founders Q&A
9:30AM — Tactile Storytelling: Making D&D Props
10:30AM — Goblins for Dinner
12:30PM — Gardening With Elisa
1:30PM — Battleball!
4:15PM — Queen By Midnight
6:00PM — Artomancy: Special Edition
7:00PM — Idle Champions Karaoke
8:00PM — Dad Jokes Don't Laugh Challenge
9:00PM — Multiplayer Beat Saber
10:30PM — Mario Party
11:30PM — CNE vs Machine
12:30AM — Fearwarned
2:30AM — Jackbox Games
4:30AM — Artomancy: Special Edition
8:00AM — Mars in the Morning
9:00AM — Thank-You and Goodnight!
Check out the
Codename Entertainment Extra Life Page
for information on how to donate!
How to Help
Along with supporting the 24-hour marathon on our
Twitch Stream
, we're offering these amazing in game incentives!
Bush Whacker 2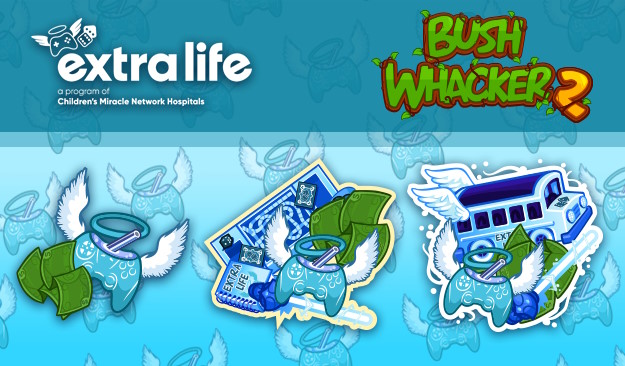 You can donate in Bush Whacker 2 by purchasing any of the three different Extra Life package deals! Net proceeds from all purchase of those packs between October 16-22nd will be donated to Extra Life! Each pack contains premium Bush Buck currency and Extra Life Elixirs which restore 100% of your max energy. Plus, pick up a laser sword in the other two packs: The Extra Life Game pack, and the Extra Life Bus pack! Find more details in-game!
Idle Champions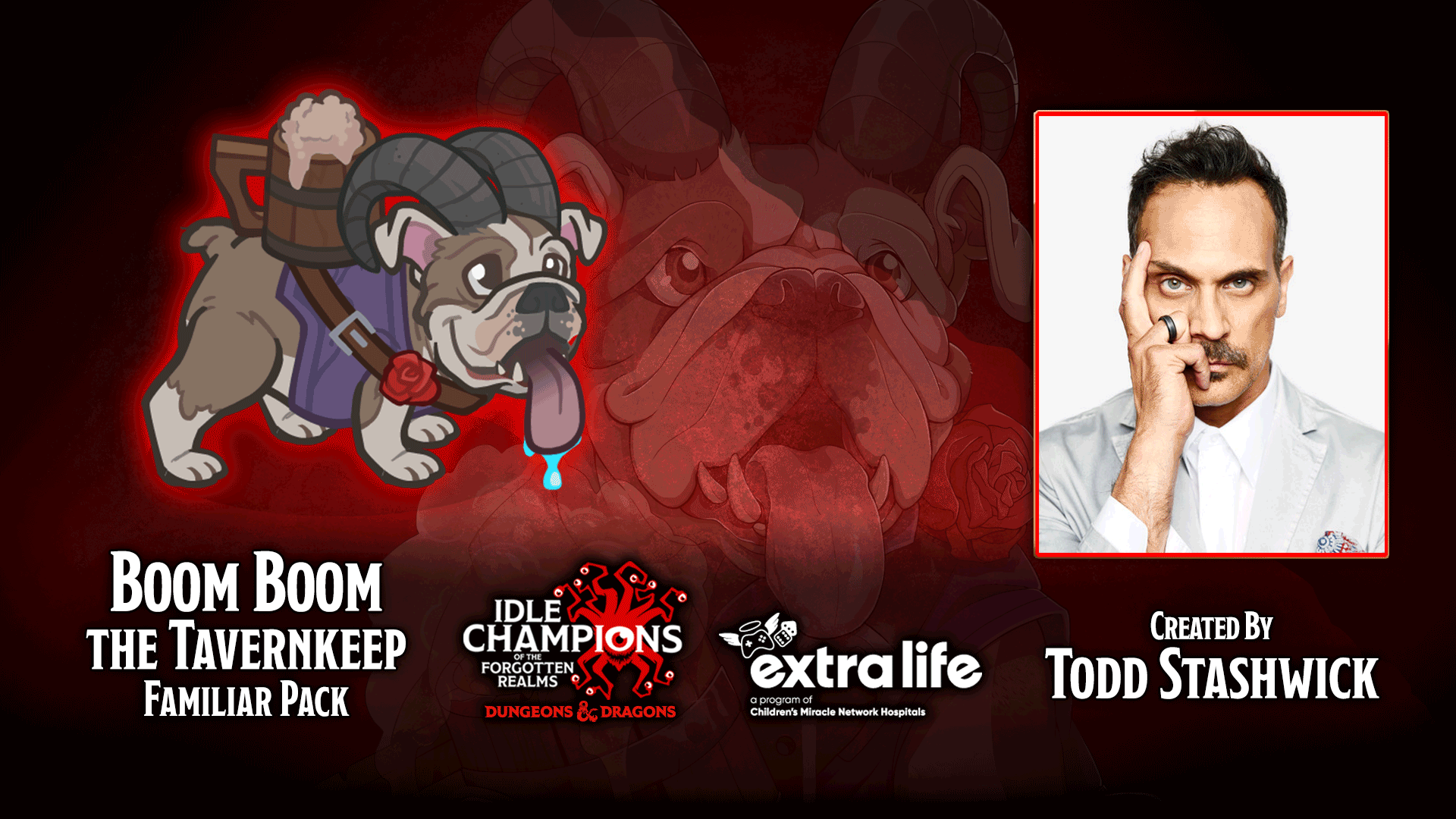 Idle Champions players can support Extra Life by purchasing
Boom Boom the Tavernkeep Familiar
between between October 16th and 22nd! All net proceeds from the first week of Boom Boom sales will be donated to Extra Life.
For more information about Boom Boom the Tavernkeep Familiar, check out the
Boom Boom the Tavernkeep Familiar Blog
!