It is with heavy hearts that we are announcing that we will be sunsetting Crusaders of the Lost Idols in May 2022. This was not an easy decision. While we will no longer be adding any additional new content to the game beyond this date, all existing content will remain available and events will continue to run, albeit with no new Crusaders. The last new Tier 7 Crusader will arrive in Nate's Candy Conundrum, launching on April 7th, and the last endless Season,
Season 7: Sunset
, will launch on May 4th.
The Codename Entertainment team is very proud of Crusaders of the Lost Idols. It has been an important part of Codename for the last seven years and will continue to have a cherished legacy at the company. We are grateful to everyone who has supported the game, and for the wonderful connections, we have made with the community: from Erika and Kat's
Crusaders Weekly
stream to the hundreds of Community Q&As and beautiful coloring sheets shared by you all. Thank you for joining us on this adventure. Many Codename team members have worked on Crusaders at some point during their tenure, and it has a special place in all of our hearts, but most especially the sunsetting team: Erika, Kat, & Wilson.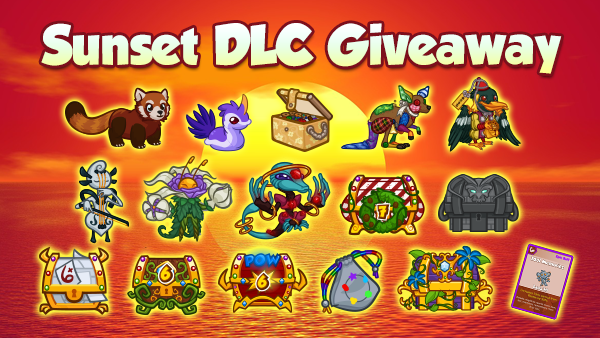 While we are sad to announce the conclusion of Crusaders, we want to send it off with a bang. All accounts active within the past two years will receive a DLC package that includes over $100 of in-game items. This pack includes:
Red Panda taskmaster
Sea Slug taskmaster
Springy's Golden Epic slot 3
Unlock for Springy
Unlock for Torakichi
Unlock for Shir Brio
Unlock for The Alluring Viragallant
Unlock for Garnet
5 Tier 7 Christmas chests
5 Torakichi chests
5 Tier 6 Educational chests
5 Tier 6 Gardener's chests
5 Tier 6 Superhero chests
5 Runic Grab Bags
5 Epic Trinket chests
All-new 7 day 50% Idol buff card (Endurance Training can apply)
We will be retiring support and discontinuing the creation of new updates for Crusaders of the Lost Idols in a staggered process between April 7th and May 4th. We plan to keep the servers for Crusaders running for as long as we are able. After the sunset, legacy events will turn on at the appropriate time but will not have any new content or Crusaders added. We will also be making some oft-requested quality of life updates before sunset.
Weekend Promos: Friday, April 8th will see the last weekend promo and newsletter and accompanying weekend chest.
Events: Nate's Candy Conundrum Tier 7 will be the final event to have new content added, e.g. new objectives and a new Crusader. Nate's Candy Conundrum Tier 7 will run from April 7th-19th.
Seasons: Season 6: The Clocktower is set to end on Thursday, April 28th. Crusaders of the Lost Idols will have an ultimate endless season; Season 7: Sunset, launching on Wednesday, May 4th. This season will have endless rewards for those who choose to continue playing.
Support: The in-game ticket page will close as of April 14th. Tickets will be answered until then. After April 15th, if you have issues with the game please email crusaders@codenameentertainment.com. We will be checking this intermittently to address major issues.
We would like to encourage our Crusaders community to try our other formation strategy management game:
Idle Champions of the Forgotten Realms
. You can use the following code in Idle Champions to unlock the Celeste Starter Pack. You can find more info on entering codes in Idle Champions
here
.
MRHQ-KRX9-WKGH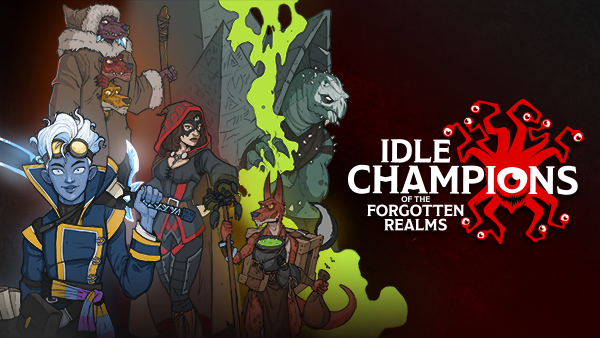 Additionally, all existing Crusaders of the Lost Idols players who have been active within the past two years will find another code that you can enter in Idle Champions with the same Steam or CNEGames account. That code will unlock a collection of Champions, Champion Chests, Familiars, and Potions to help speed your progress. You can find that code by loading up your Crusaders game. The code includes:
Unlocks for the following Champions: Spurt (Slot 3), Krull (Slot 6), Black Viper (Slot 7), Hew Maan (Slot 8), and Nova V'Ger (Slot 11)
Spurt Chests: 16 Gold Spurt Chests with 2 guaranteed Shiny equipment cards
Krull Chests: 16 Gold Krull Chests with 2 guaranteed Shiny equipment cards
Black Viper Chests: 16 Gold Black Viper Chests with 2 guaranteed Shiny equipment cards
Hew Maan Chests: 16 Gold Hew Maan Chests with 2 guaranteed Shiny equipment cards
Nova Chests: 16 Gold Nova Chests with 2 guaranteed Shiny equipment cards
Two Familiars: Baby Spurt & Iris the Beholder
Two Week-Long Buff Potions to increase your gem drops by 50% and your gold find by 100%.
We are proud of all of the work that went into Crusaders of the Lost Idols, and for the amazing community that developed from the game. We appreciate all of your support through the years, and we hope to welcome you to the Idle Champions Community!
Thank you for this adventure,
Codename Entertainment
To address some of the questions, we've made a
Sunsetting FAQ
for you to read.