This week we've done some housekeeping on the Achievement screen for Bush Whacker 2!
Now you can flip through the different categories of achievements and see which ones are incomplete with ease!
Bush Whacker 2 has Achievements?
If it's been a while since you visited the achievement screen, you get to it by clicking on the Bag icon, and selecting the medal symbol.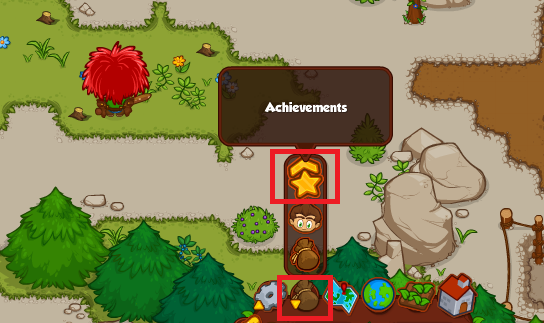 Opening the dialog will bring you to the new Summary page! See all your progress in the various categories and your most recent achievements!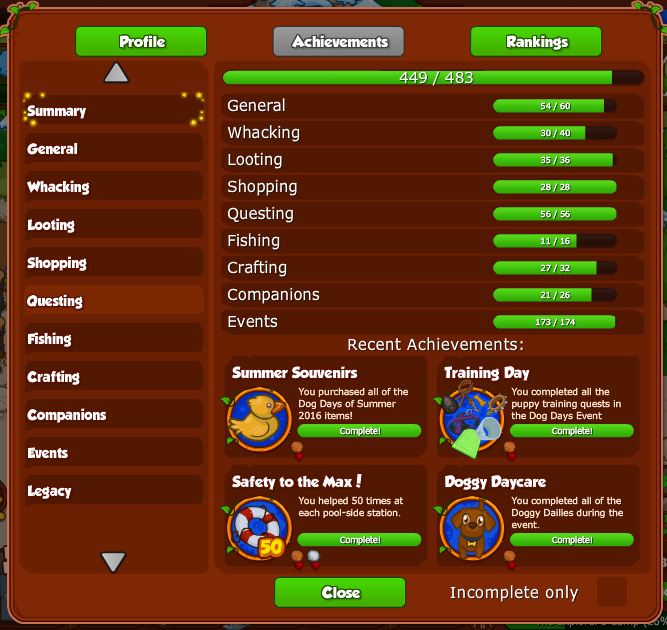 The fairy lights on the buttons tell you which tab you are visiting! If a category has sub-categories, the list will show up when you click on the main tab.

You can even check out which ones are incomplete by toggling the "Incomplete Only" option!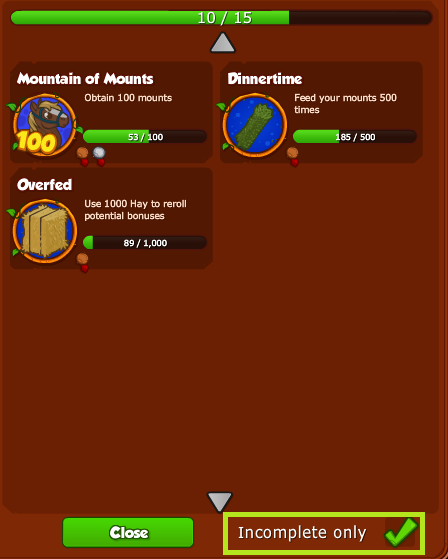 Happy whacking!
How close are you to perfection? Tell us on the forums!