Whether you're good, evil, or neutral, everyone ought to respect the law. At least according to this weekend's buffed champions.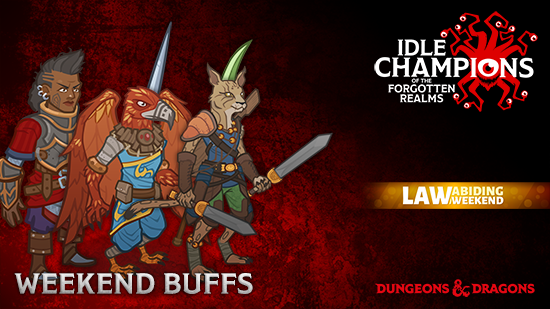 The following Champions will get a buff this weekend starting from today until Monday, April 9th at 12:00pm PDT.
Nayeli – Increases the effect of Nayeli's Aura of Protection and Aura of Courage abilities by 200%


Asharra – Increases Global Damage by 200%


Birdsong – Increases the effect of Birdsong's Song of Battle ability by 200%

Check out these limited-time Lawful Gold Chests that contain equipment for just the champions above!
(Note: gear only appears for
unlocked
Champions. If you do not have
Birdsong
unlocked, her gear will not appear in the chests)