This is the third of our player interviews where we celebrate your fandom for Crusaders of the Lost Idols. This week we speak to Roku from California.
Introduce yourself to your fellow Crusaders!
Call me Roku. I live California.
When did you start playing Crusaders of the Lost Idols and on what platform?
I started playing it on Steam soon after the Steam release. I saw it in the clicker category and thought it looked interesting. It was!
Which is your favourite campaign, event, and Crusader?
My favorite campaign is
Ready Player 2
due to all the game references. The
Merci event
is probably my favorite seasonal because of how ridiculous and silly it is. Finally, my favorite Crusader is the Hermit. He may be crazy but in a good way. I don't think he's washed-up at all!

Roku's favourite campaign: Ready Player Two.
What got you hooked on Crusaders of the Lost Idols?
It has a lot more strategy involved than other clickers. Player skill can go a long way, so it holds my attention more. Each new upgrade and Crusader often has me altering my formations to improve them as much as possible.
"It has a lot more strategy involved than other clickers."
What other games do you play?
Right now I'm playing Final Fantasy XIV, Persona 5, and Katamari Forever.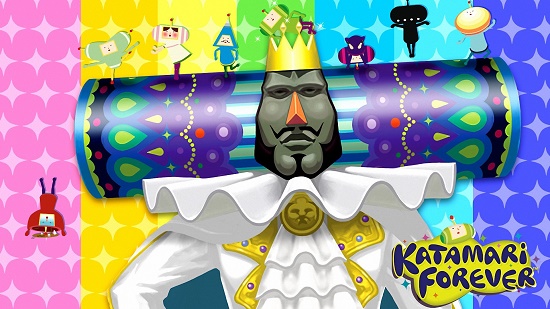 Roku is also playing Katamari Forever.
What is your all-time favourite game? (other than Crusaders, of course).
There are far, far too many to choose from. I don't even know where to begin.
"Invest in idol gain Talents such as Efficient Crusading"
What tips do you have for new Crusaders players?
It pays off to read what each Crusader upgrade does and think them over, especially Event Crusaders who tend to have at least one ability that seems much more complicated than the abilities of the starting Crusaders. Invest in idol gain skills such as Efficient Crusading when you can. They really pay off!
What advanced tips do you have for Crusaders players?
Everyone has their favorite Crusaders, but don't rest on your laurels too much. New Event Crusaders or even new gear or weekend buffs change the status quo all the time. A Crusader you might have found weak before may suddenly become a must-have. It pays to think things through whenever you get someone or something new. Even Crusaders and gear that might seem useless at first might have a hidden usefulness if you think outside the box.