Rescue cuddles are INCOMING!
Scotty the Rescue Pup Familiar is here to help brighten your day while helping others get the help they need. Read on to learn all about this adorable dog and all the good they are doing!
Scotty the Rescue Pup Familiar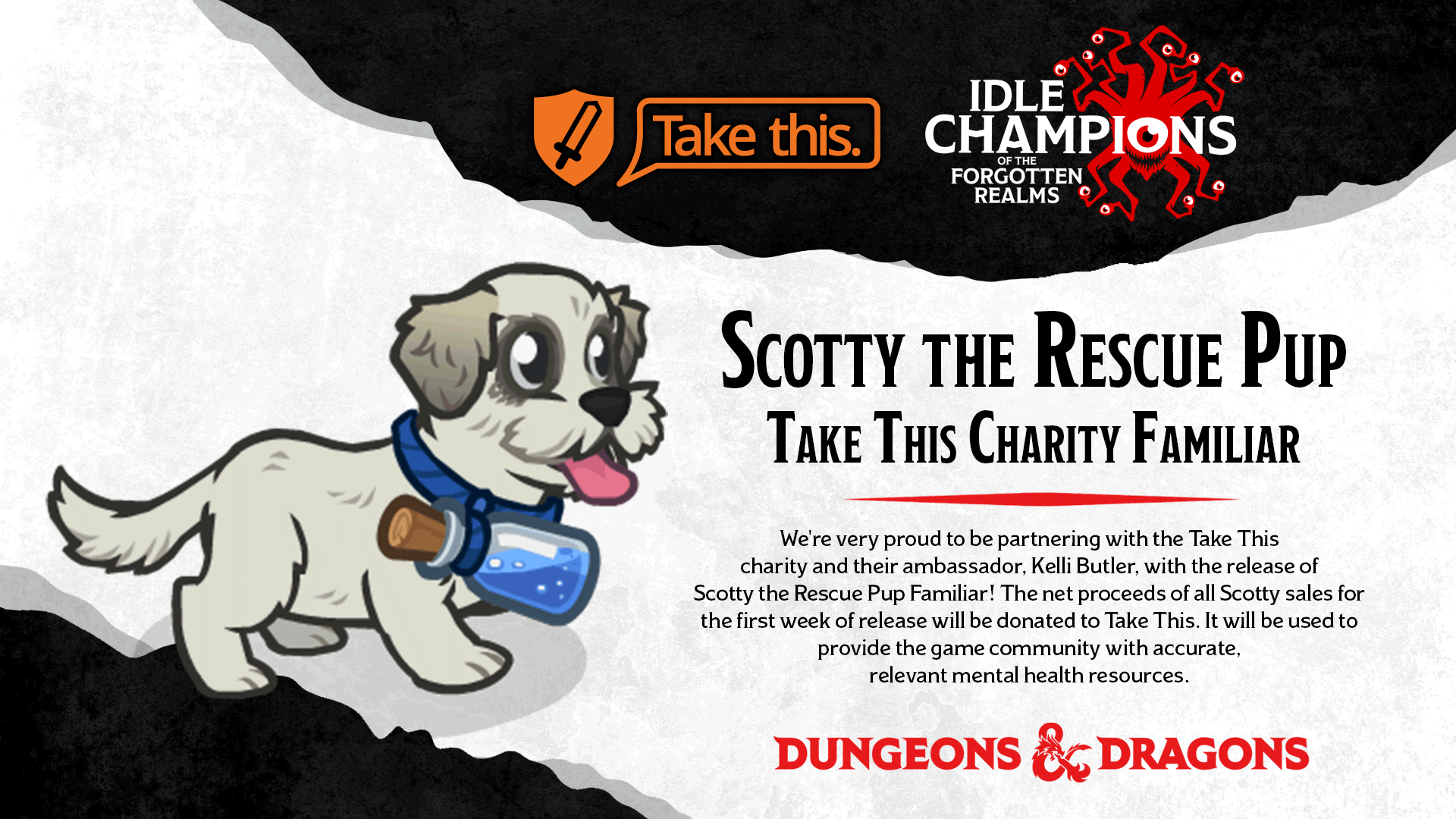 For the fifth year in a row, we're thrilled to be working with
Take This
on a charity fundraiser! Take This is a mental health organization providing comprehensive resources, support, and consultation tailored for the unique and diverse needs of the game community.
The inspiration for this new charity familiar comes directly from the real-life pup and his human companion
Kelli Butler
, a professional opera singer and active streamer for a variety of video games and tabletop RPGs. On stage, she's a coloratura soprano with an extensive performance resume. On streams, she's best known as
The Opera Geek
and appears on a variety of shows and charity events. We're excited to be working with her, and thrilled that she will be joining the cast of
A Familiar Quest: Series 2
as Scotty, starting September 12th!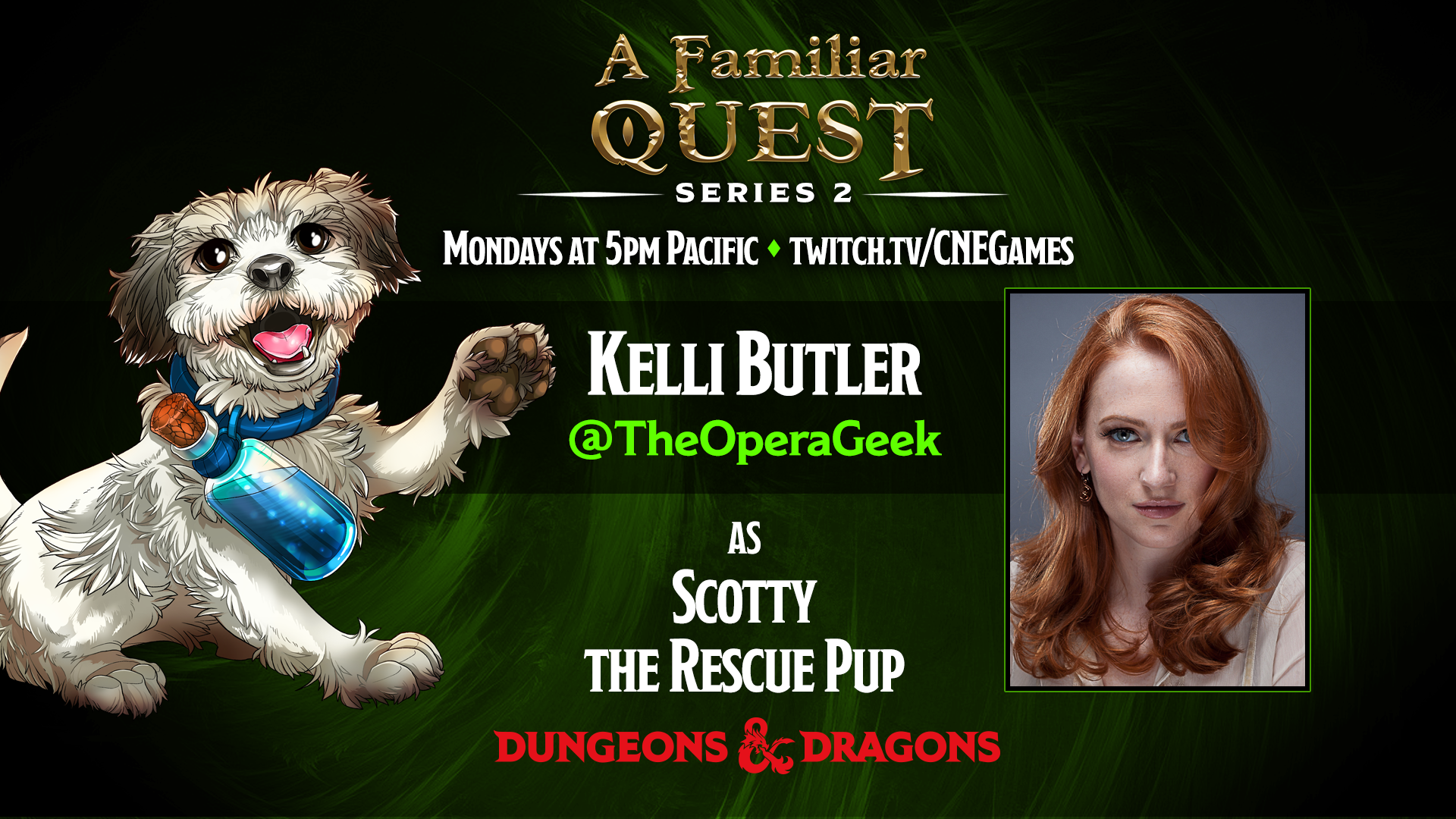 Scotty the Rescue Pup will be available in-game starting on
Wednesday, September 21st
at 12pm Pacific! All net proceeds from the first week of Scotty sales will be donated to Take This. Idle Champions of the Forgotten Realms is available on PC and Mac on Steam, Epic, the web, Xbox One, Playstation 4, Nintendo Switch, iOS and on all Android devices!