Halloween comes early this year with our second limited time event. If you've ever wondered why Emo Werewolf is so emo, you'll have the chance to learn the legend first-hand.
You'll discover the shaggy Crusader's tortured past that includes lost love and a feud with a dead rival. And it's all set against the backdrop of teenage angst, at a high school.
Starting today and running until November 4th, the Halloween event campaign features four new objectives and two brand new Crusaders. Once you've convinced them to join your party by completing their respective objectives, you'll be able to include them in your formation.
"liek dis if u cry evry tim"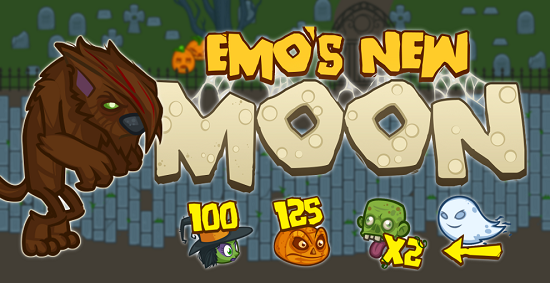 To enter the event, you must collect candies dropped by monsters when you destroy them in any objective. The first of the Halloween objectives costs 100 candies as the price of entry. Once you've saved up some candy, use Nate Dragon's "Reset the World" ability to view the event objectives.
Wendy the Witch
is the first new Crusader you'll unlock. She draws power from her enemies and deals more damage the more monsters there are on the screen. Once she's on your side, she can be swapped with Prince Sal, the Merman. The second new Crusader is
Jack O'Lantern
, a tank that pairs well with Jason, Master of Shadows to bust down boss levels and tank up a storm. Each monster attacking him, trying to knock out his bonus health, will add a 10% DPS boost to your whole formation! He can be swapped in for Natalie Dragon.
"My enemies think to overwhelm me; they only make me more powerful"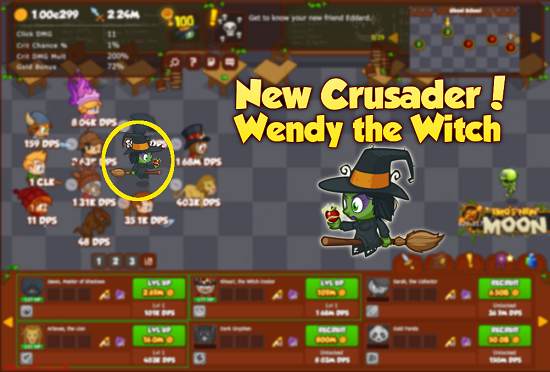 However, it's not going to be that easy! When attempting to rescue the witch, she'll debuff the DPS of every Crusader adjacent to her for every extra monster on screen. Jack O'Lantern will make the two columns in front of him take more damage until you've recruited him to your side.
"Not so gooey after all"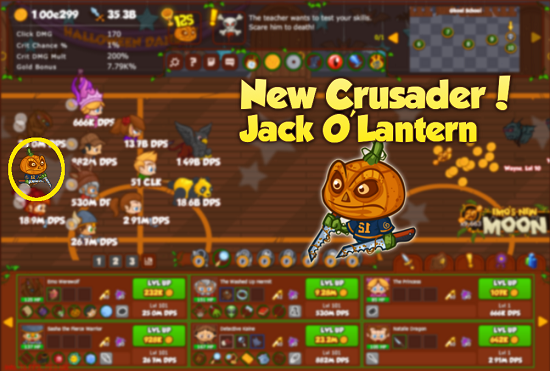 One additional change we've made is to make those surplus Event Tickets more useful. If you manage to stockpile an extra 15,000 candies you can trade them for a Jeweled Halloween Chest! As a reminder, these special chests contain the exclusive gear for the two new Crusaders once you have added them to your roster.
However, take note: You can only trade surplus candies for Halloween Event Chests while the event is running (but you can continue to buy the Jeweled Halloween Chests two days after the Halloween event has finished).
Break out the holy water and stakes, dig out the pumpkin carver and silver bullets, Crusaders. You'll need to this Halloween.
The event will run until Wednesday November 4th at Noon PDT.