A Familiar Quest returns with new adventures, new familiars, and one of the original cast in the DM's chair! Read on to learn more!
A Familiar Quest Series Three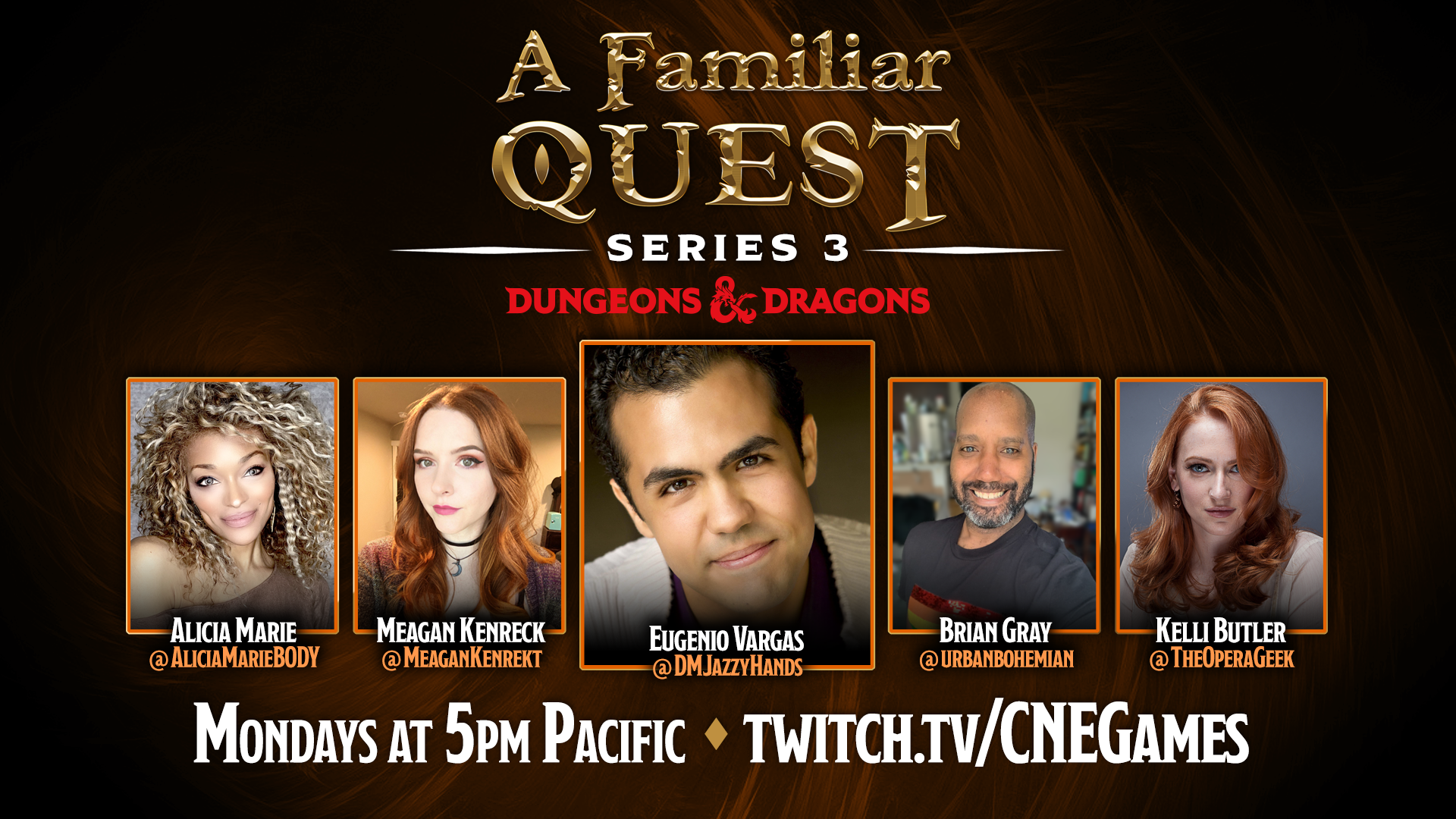 The third series of
A Familiar Quest
returns to
Mondays at 5pm Pacific starting April 3rd
! In this next round of episodes, Eugenio Vargas takes over the DM seat, with players Alicia Marie, Meagan Kenreck, Brian Gray, and Kelli Butler. Once again some of the familiars have taken on new forms - and you won't believe what changes they've made! Be sure to be there live for the premiere on April 3rd on our
Twitch channel
. And if you miss the livestream, all episodes will be available on our
YouTube
.
Also starting on
April 3rd
you can purchase
A Familiar Quest Series Three
familiars in Idle Champions, so they can help you in your adventures! They'll be available individually, or you can pick up the Series Three Bundle Pack for a discount and have the whole set. Check the in-game store for all the details.